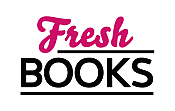 Great new reads in September
"Gasp-inducing suspense where nothing is predictable"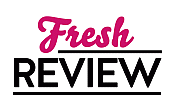 Reviewed by Samantha Randolph
Posted August 20, 2016

Thriller | Young Adult Suspense
Scarlett was kidnapped and taken away from her family at a young age, though she was eventually able to escape. Now, she's a teenager working at an amusement park for the summer. It's her chance to have a normal life filled with fun, friends, and flirting, but on her first day, she discovers that a park worker has gone missing. On top of that, another coworker looks alarmingly familiar, and Scarlett begins to worry that the past will never be behind her.
NEVER MISSING, NEVER FOUND follows Scarlett, a young woman trying to have a normal life after being kidnapped as a child. From the first chapter, Scarlett grabs the heart with her love of comics, determination to do well at her new summer job, and her stark loneliness. The setting of the amusement park is perfection, managing to be exciting or haunting, whenever necessary, and proves that summer days are not always fun. The cast of workers at the park are diverse and distinctive, further bringing the story to life. Connor is especially sweet, and the flirting between him and Scarlett is adorable, if complicated.
While the characters and setting are lovely, the plot twists are what really makes this a masterful suspense/thriller. Just when you think you know everything, a new turn leaves you gasping and rethinking the entire story. The big climax is one punch after another, leaving emotions bruised and trust broken.
Just like in DAMAGE DONE, Amanda Panitch knows how to capture the heart of the reader, and then watch as her characters rip it out, in the best way possible. Be prepared to leave a little recovery room between this book and your next read, as a book hangover is guaranteed.
SUMMARY
A juicy thriller about a girl who returned from the missing. . . . Hand to fans of We Were Liars, Bone Gap, and Vanishing Girls.
Some choices change everything. Scarlett chose to run. And the consequences will be deadly.
Stolen from her family as a young girl, Scarlett was lucky enough to eventually escape her captor. Now a teen, she's starting a summer job at an amusement park. There are cute boys, new friends, and the chance to finally have a normal life.
Her first day on the job, Scarlett is shocked to discover that a girl from the park has gone missing. Old memories come rushing back. And now as she meets her new coworkers, one of the girls seems strangely familiar. When Scarlett chose to run all those years ago, what did she set into motion? And when push comes to shove, how far will she go to uncover the truth . . . before it's too late?
---
What do you think about this review?
Comments
No comments posted.

Registered users may leave comments.
Log in or register now!