"An enlightening memoir about Afghanistan, Iraq, Pakistan, and the lure of a war zone."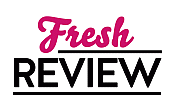 Reviewed by Auriette Lindsey
Posted August 6, 2016

I'd seen the trailers for the film of WHISKEY TANGO FOXTROT before I read the book. The movie stars Tina Fey and is marketed like a comedy. The book -- a memoir by American newspaper reporter Kim Barker -- has plenty of humorous moments, but it's definitely not a comedy.
Barker went to the Middle East in 2002 as a foreign correspondent for the Chicago Tribune. Her book trips back and forth through the next seven years, describing her encounters with warlords, politicians and common people. She embeds with troops, examines deadly bombing sites, and parties intensely with other western journalists. She seems to thrive on the dangers that punctuate life in a repressive society torn apart by war.
Barker also offers a great deal of insight into the differences between Middle Eastern cultures and Western ideals. Sometimes the backgrounders on the various sects and the relationships of diverse factions seem to drag down the pace of the book, but you should muddle through them because they're important. You can't appreciate the next scenes without a thorough understanding of what led to them.
In the midst of chaos and combat overseas, Barker was also dealing with a media revolution in the United States. The Tribune, like other news agencies, was facing severe cutbacks and an evolving landscape for information dissemination. On the frontier, so to speak, she finds herself someone removed from the changes, so her occasional visit home brings intense shocks at the differences.
If you want to understand more about the Middle Eastern conflicts and why it's been so tough to develop democracy there, read WHISKEY TANGO FOXTROT. You will have a new appreciation for the situation.
SUMMARY
Now a Major Motion Picture titled Whiskey Tango Foxtrot starring Tina Fey, Margot Robbie, Martin Freeman, Alfred Molina, and Billy Bob Thornton.
From tea with warlords in the countryside to parties with drunken foreign correspondents in the "dry" city of Kabul, journalist Kim Barker captures the humor and heartbreak of life in post-9/11 Afghanistan and Pakistan in this profound and darkly comic memoir. As Barker grows from awkward newbie to seasoned reporter, she offers an insider's account of the region's "forgotten war" at a time when all eyes were turned to Iraq. Candid, self-deprecating, and laugh-out-loud funny, Barker shares both her affection for the absurdities of these two hapless countries and her fear for their future stability.
---
What do you think about this review?
Comments
No comments posted.

Registered users may leave comments.
Log in or register now!