"Sharp military action in space, when a royal heiress takes up arms against an Empress"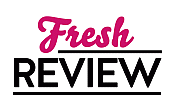 Reviewed by Auriette Lindsey
Posted August 6, 2016

Science Fiction | Science Fiction Space Opera
If you like military science fiction with detailed ship-to-ship battles, Mike Shepherd has written the book for you. VICKY PETERWALD: REBEL is filled with strategy and precision warfare.
Vicky is Lieutenant Commander Grand Duchess Victoria, daughter of the emperor, and a seasoned naval officer. She's a reluctant rebel, but her pregnant stepmother's attempts to kill her, force her hand. She rallies supporters and builds a fleet, one or two ships at a time, to challenge the empress's power. Vicky is also, it seems to me, a very 21st century woman. She's part of a dysfunctional family, she's sexually active with both genders (though the action is "off screen" as it were), and the guy she really wants is too busy organizing ground support for her rebellion to spend enough time with her.
I really liked the dynamics between Vicky, her would-be boyfriend Mannie, and the various naval officers who support her campaign. If you're looking for a lot of girl power, though -- be aware -- Vicky, her two assassin-bodyguards, and the empress are really the only major female characters. Most of the other navy types and planetary leaders are in the old boys' club.
Shepherd breaks up the space battles with a realistic series of meetings. It takes planning, organization, and civilian support to run a rebellion. I found some of the ideas and arguments raised in these scenes very thought-provoking.
The characters use a lot of references and old sayings that I'm very familiar with, but I wonder how younger readers will interpret them. I also found it hard to follow some of the action in the battle scenes because they're as intricate and chaotic as the real thing probably would be. I think a more military-minded person might have an easier time getting through those parts.
VICKY PETERWALD: REBEL is the third in a series about Vicky, and they seem to be somewhat of a sequel to another Shepherd series about a character called Kris Longknife. I've never read any of them. This book includes quite a lot of references to past events, and while it's not necessary to have read the other books to enjoy this one, I think it might make it that much more enjoyable to start at the beginning.
I recommend this book for fans of military science fiction, and I think readers of space fantasy will find a lot to like as well.
SUMMARY
From the New York Times bestselling author of the Kris Longknife series comes a military science fiction adventure featuring Vicky Peterwald...
Vicky Peterwald is no longer just the heir apparent to an imperial dynasty. She survived naval training and proved her mettle in combat to help the starving people of the ravaged world of St. Petersburg. Now, she is truly a Grand Duchess, leading a growing battle fleet in a rebellion against the tyranny of her stepmother, the Empress.
Determined to stop her spoiled stepdaughter's betrayal from upsetting the balance of power within the Peterwald Empire, the Empress is leading her own armada to St. Petersburg, intent on killing Vicky and every soul on the planet that gave her refuge.
But Vicky is her father's daughter, and it would be a grave mistake to underestimate her...
---
What do you think about this review?
Comments
No comments posted.

Registered users may leave comments.
Log in or register now!