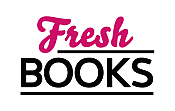 New Year, Great Reads for January
"Cuba, Salsa, Margaritas and Romance"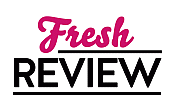 Reviewed by Patricia (Pat) Pascale
Posted June 30, 2016

LA AMERICANA is a memoir love story of Melanie Bowden Simon and Luis. Two cultures, two languages, from Manhattan to Cuba, we follow their adventure to be together forever. An eye opening account of a love not to be denied and how it took patience, trust and hard work to reach a happy ending.
Melanie, at 25, has a fabulous job at Tina Brown's successful TALK magazine. One of the fringe benefits are the parties where the place cards read: Bill Clinton or Barbra Streisand, at the lavish but intimate dinners at Brown's home. Close to her mother, Melanie describes the festivities and her mom pleased that her daughter is living her dream as well as her own. They share everything! They love the Arts, Theatre. and Opera. They share the same sense of humor, physical traits and gestures. They speak every day. It ended too soon when her mother was diagnosed with Cancer and died in less than a year. Shocked and grieving, Melanie and her BFF Cynthia Sweet visit Cuba to take a break and figure out how to live without her beloved mother. The stories are captivating in LA AMERICANA. Upon arrival in Cuba, the best friends see a Cocotaxi, which resembles a large yellow Pac-Man. Instructed by fellow travelers, this is the best, most inexpensive, and fastest way to see Old Havana. Cocotaxi #92 is driven by a strikingly handsome man, elegant in every way, jet black hair with sky- reaching eyelashes.
"Hi, I am Luis." Was all it took.
When he looked into Melanie's eyes, she laughed and thought of her mom. "Had she sent his beautiful young man to watch over me?"
Melanie Bowden Simon shows us the not so prosperous Cuba. The poverty, food rationing is upfront, as all workers are paid $10/month, whether it be a taxi driver like Luis, or a doctor or lawyer. All workers are paid equally and the armed police watch everyone. A very beautiful country as a backdrop, Melanie is fascinated with the Cuban culture (and Luis) and decides to find a way to bring Luis to America. Filled with frustrations, legal problems and red tape, the task is difficult but they persevere.
Simon also shows us some of the wonders of Cuba: the beautiful beaches, the landmark Hotel Nacional that was the favorite of Al Capone and other Mafia leaders as well as Frank Sinatra and Ava Gardner. It is still the choice of diplomats, royals and celebrities. Cuba is becoming a HOT Destination.
As a lover of happy endings, I enjoyed this memoir. WOW! Luis and Melanie will steal your heart!
SUMMARY
La Americana is the story of Melanie Bowden Simón, who, at the age of twenty-five, left her job at Tina Brown's Talk magazine following the death of her mother and decided to take a vacation in Havana, Cuba, with a friend. Little did she know that she would meet and fall in love with a Cuban man named Luis and dive headlong into a culture defined by beauty, humor, and grace within the unnerving realities of communism.

In this memoir, Simón details her fascination with Cuban culture as she grapples with the death of her mother. She also covers the struggle to get in and out of Cuba at a time when the country is labeled a pariah state. Yet over and over again, Simón manages to overcome international barriers and overcome language and cultural obstacles—all in the name of her love for Luis.

This book makes a great read for those with an interest in Cuban history, a zest for romance, or a passion for travel.
---
What do you think about this review?
Comments
No comments posted.

Registered users may leave comments.
Log in or register now!