"Cassidy is she running from her feelings for Shaw"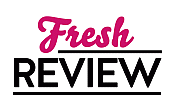 Reviewed by Sherri Morris
Posted June 29, 2016

Romance Erotica Sensual | Erotica
GETTING ROUGH is the second book in the Monkey Business Trio Series and continues the enemies to lovers story of competitive sports agents, Shaw Matthews and Cassidy Whelan. Picking up where PLAYING DIRTY leaves off, Cassidy almost signed the most important client, which would have gotten her the partnership she has worked so hard for, but she declined and let Shaw have it. When Shaw finds out that he was awarded the contract because Cassidy declined it, he can not let her off the hook without an explanation. Thinking Cassidy felt pity on him for his past, and possibly his current situation, he wants to give her a piece of his mind. Unforuntately, he soon learns that Cassidy has left California for her home town in Maine. Not letting her get away so easily, Shaw follows her to Stonington, Maine, a small lobster fishing island town that is barely on the map.
Cassidy Whelan has come home to Stonington after receiving the call that her Ma was in an accident and admitted to the hospital. Unlike her other visits home, Cassidy bought a one way ticket with intentions to lend a hand at the family's Breakfast and Breakfast until her Ma can get back on feet again. A trip home brings her closer to her best friend and ex- boyfriend, Casey. Casey and Cassidy grew up together so naturally the town thought that they would end up together. When Cassidy left for college and then California, Casey let her, always hoping that she would come back home to him. The last thing she expected was to find Shaw sitting in her parents Bed and Breakfast.
I was hooked on this series after I read the first book PLAYING DIRTY. The beginning of Shaw and Cassidy's story is set mainly in the big city, this one is set in a small close knit fishing town where everyone knows everyone and there is only one cop for the entire town. Shaw and Cassidy's relationship is evolving into something that neither of them expected--love. Of course neither of them wants to admit it. With new supporting characters and an old love thrown in the mix, the plot itself is entertaining. C. L. Parker's writing flows effortlessly and makes the reader feel a part of the small lobster fishing community. Her supporting characters are well-developed and entertaining. And in true C. L. Parker style, this book ends with a cliffhanger. To say that I can't wait for the next book in the series to come out would be an understatement!
SUMMARY
The next sizzling novel of C. L. Parker's Monkey Business Trio—perfect for fans of Bared to You and Beautiful Bastard
Hotshot San Diego sports agent Shaw Matthews and his sexy professional adversary Cassidy Whalen have gone head-to-head in the boardroom—and the bedroom. Now Shaw has scored a big promotion—but only because Cassidy turned it down and ran off. There are many things he wants when it comes to Cassidy—just not her pity. So Shaw rushes to a small town in Maine to retrieve his dignity—and maybe the woman he's hungry to claim once more.
Cassidy has pushed herself to the max to realize her career dreams—until a family crisis brings her home. But Shaw isn't letting Cassidy go that easily. Neither is gorgeous heartthrob Casey Michaels, the childhood sweetheart she left behind—and who now wants to win her back. As the rivalry between the two alpha males intensifies, and Shaw's seductive moves reach a whole new level of heat, Cassidy has to make a choice. And this time, it's for the highest stakes of all.
Getting Rough is intended for mature audiences.
---
What do you think about this review?
Comments
No comments posted.

Registered users may leave comments.
Log in or register now!