"A demon and a witch make for an amazing read"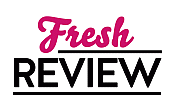 Reviewed by Annetta Sweetko
Posted June 29, 2016

Where to start and what to say? I am still reeling with everything that happened in WICKED BURN. Author Rebecca Zanetti's third book of her "Realm Enforcers" is jam packed full of danger, intrigue and very steamy love between a wit witch in trouble and her demon lover.
Simone Brightston has been raised by her witch mother, having little knowledge of her father's side, but she is sur sure of herself and has her plans for the future all mapped out. Unfortunately she has enemies and those enemies are out out to destroy her.
Enter a past lover, demon Nikolaj Veis, he has been waiting for 100 years for her to come around and now with so many against her, he will not let her stand alone. If he can't defend her, rescue her or runaway with her ... he is willing to start a war for her.
WICKED BURN starts out with a blast of excitement and doesn't stop until "the end," and then the readers will continue thinking about what could happen next. I wasn't sure I would like Simone, she was painted as all career minded with no time for the softer side of love and life, but she grew on me, because she wasn't really that way. I already liked Nikolaj from past books so he only got better in my opinion. Many characters from the other stories of the series make appearances in this book and the dynamic of the various beings added even more to the adventure for this couple. A number of secrets and surprises happen in this book but I can't go into them, just take my word for it you will be as stunned as I was with all the turn of events that happen on these pages. Sexy demon, lovely witch, fighting bad guys and steamy loving and everything else that makes a great read ... it's all in WICKED BURN. This one is of course in my TRA shelf and I will be looking for more.
SUMMARY
If you love the Dark Protectors, these wicked hot Realm Enforcers are for you!
Simone Brightston knows she can beat the rap her enemies are pinning on her. An Irish witch is nobody's fool, and she didn't get to her position on the high council without serious power. But her cousins want her to hide out--and they somehow convinced her arch nemesis to play getaway driver.
Of all the men she's known, Nikolaj Veis is the hardest to intimidate. With his demon-dark eyes and his inscrutable beauty, he's as desirable as he is dangerous. And he knows better than to underestimate Simone. So when he pulls up on a roaring bike and tells her to climb on or fight it out, she grabs a handful of jacket and holds on tight. Running from the law may not be the smartest plan. But when it comes to Nick, hot pursuit and a blazing fast ride are exactly what Simone's looking for . . .
---
What do you think about this review?
Comments
No comments posted.

Registered users may leave comments.
Log in or register now!