"Would you stay up all night with a cowboy - and a palomino foal"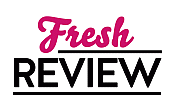 Reviewed by Clare O'Beara
Posted June 29, 2016

Romance Series | Romance Contemporary | Romance Erotica Sensual
A young foster child turns out as a handsome horse trainer. He's keen to give back the aid he received, and we see him starting to teach young people about mares and foals in COWBOY ALL NIGHT. The modern western romance from popular author Vicki Lewis Thompson will delight horse lovers everywhere.
We find Brant Ellison at the birth of a palomino foal, quietly appreciative of the miracle of life. Naturally there are phone photos being taken but Aria Danes, the mare's owner, is just glad all goes well. She's owned the gentle palomino mare since she was sixteen and intends the foal for her brother, who is now in a wheelchair after an accident. When they are finally able to relax, share a meal with friends and toast in champagne, Brant and Aria discover a mutual admiration and it's not long before they take it further. As someone points out though, they are like ships passing in the night. From a shattered family background, Brant hasn't ever looked to have a permanent relationship.
Josh, Aria's brother, has an IT job which he works from home and bitterness has turned him off trying to ride, walk or drive again. Aria can't think how to persuade him to get interested in the perfect colt foal. He just sits with TV, computer games and junk food. What's more, suppose the foal gets spooked by a wheelchair? Clearly some work needs to be done.
This is a vigorous sexy romance and you may never look at cherry pie the same way again. The laughs are easy among the ranching community and everyone's a consenting adult, with no great suspense to get in the way of two people finding each other.
Vicki Lewis Thompson has written contemporary westerns, paranormal and shapechanger romances and more. She brings real life dilemmas into her tales and creates vivid settings for the adventures. COWBOY ALL NIGHT is in the series called 'Thunder Mountain Brotherhood'. I found it read fine as a standalone but there are several references to other relationships among the earlier characters so you might prefer to read them in order. I did find it annoying that a supposed epilogue to this tale is actually the first chapter of the next book relating to an entirely different set of characters. You can safely skip it for now.
SUMMARY
Blame it on the Stetson… 
Brant Ellison's easygoing nature makes him one of the most sought-after horse trainers in Wyoming. His powerful muscles don't hurt, either. Nothing makes Brant happier than training a new colt at his foster home, Thunder Mountain Ranch—except maybe the colt's sexy new owner, if she wasn't all work and no play. 
Aria Danes hopes that once trained, the colt will help her injured brother. But Brant is proving to be a distraction from her responsibilities—she has a wicked urge to strip him from his hat to his boots. Ride 'em, cowboy. Aria and Brant can't get enough of each other. Their craving is insatiable, even if they have nothing in common. Even if some cowboys can never be tied down…
---
What do you think about this review?
Comments
1 comment posted.
Re: Would you stay up all night with a cowboy - and a palomino foal

Love it, thanks!
(Kathleen Bylsma 8:50pm August 16, 2016)
Registered users may leave comments.
Log in or register now!