"Exciting start to a dinosaur series for middle grade readers"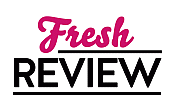 Reviewed by Debbie Wiley
Posted June 25, 2016

What if dinosaurs walked the earth once again?
Years ago, humans once inhabited the world topside with the sun shining down on them, but that was before the THE ARK PLAN was implemented to save the human race from the dinosaur threat. Dinosaurs were brought back from extinction by scientific engineering but unfortunately the dinosaurs took over, almost wiping out the human race. Now, humans live underground in compounds where the Noah oversees them and helps keep them safe.
Sky Mundy has survived as an outcast, keeping her head low while trying to unravel exactly what happened to make her dad disappear without a word five years ago. Life in the North Compound hasn't been easy for her, but Sky has one good friend she can trust- Shawn Reilly. However, an unexpected find sends Sky and Shawn on a quest, one that Sky hopes will help her find her father again. Can they survive topside in a world populated mainly by dinosaurs?
THE ARK PLAN is the first book in the Edge of Extinction series and boy, am I happy this is a series! Laura Martin has built a world with dinosaurs galore and who doesn't love a good dinosaur book or movie? I can easily envision this world where dinosaurs stalk the topside in the lush environment left behind after so many humans moved underground. We get hints of the power structure and I can't wait to learn more about this mysterious Noah.
Sky and Shawn are great main characters, although I have to admit that Todd is my favorite. Sky and Shawn are both a bit sheltered by their time in the compound, which leads to some scary as well as amusing moments. Todd, on the other hand, is well used to coping in a world with dinosaurs. I love his loyalty and determination even in the face of unthinkable circumstances.
THE ARK PLAN is an exciting start to the Edge of Extinction series! While intended for middle grade readers, THE ARK PLAN will appeal to older readers as well. Full of action and with great world building, THE ARK PLAN is a fun story that I can't wait to read to my nieces!
SUMMARY
Jurassic World meets Dawn of the Planet of the Apes in this epic new middle grade series full of heart-pounding action and breathtaking chills!
One hundred and fifty years ago, the first dinosaurs were cloned. Soon after, they replaced humans at the top of the food chain. The only way to survive was to move into underground compounds. . . .
Five years ago, Sky Mundy's father vanished from North Compound without a trace. Now she has just stumbled on a clue that not only suggests his disappearance is just the tip of an even larger mystery, but also points directly to the surface. To find her dad—and possibly even save the world—Sky and her best friend, Shawn, must break out of their underground home and venture topside to a land reclaimed by nature and ruled by dinosaurs.
Perfect for fans of Brandon Mull, Lisa McMann, and Rick Riordan, this exhilarating debut novel follows two courageous friends who must survive in a lost world that's as dangerous as they've always feared but also unlike anything they could ever have imagined.
---
What do you think about this review?
Comments
No comments posted.

Registered users may leave comments.
Log in or register now!