"Harley Quinn at her silly, sassy, and screwball best!"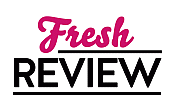 Reviewed by Miranda Owen
Posted June 25, 2016

HARLEY QUINN VOL. 4: A CALL TO ARMS collects HARLEY QUINN issues 19-26 and HARLEY QUINN ROAD TRIP SPECIAL #1 written by Amanda Conner and Jimmy Palmiotti. I think readers who might be fans of this character but new to this series will be able to follow and enjoy this collection. I love that the artwork is more traditional and fun rather than abstract.
The first story in this collection focuses on Harley's "gang of Harleys", and the sleek lines and smooth shading that dominate this "gang of Harleys" tale are amazing. In this story Harley is something of an entrepreneur -- a girl looking to earn a quick buck, but also somebody looking out for people in her neighborhood. The slapstick comedy combined with Harley playing mother hen to her gang make for a lot of laughs. I love Harley's psychotropic induced fantasy sequence.
The second story in which Harley goes Hollywood, shows Harley as being a mercenary with a heart of gold. I love the buddy movie vibe to the story. This amusing anecdote proves that, while Harley can be goofy and a little crazy at times, she is a woman who can take care of business. I liked the nod to Harley's original outfit, but that one will always be my favorite look of hers. The surprise guests and plot twists make this story a wild ride.
The third and final narrative in this collection features a free-for-all road trip with Harley, Poison Ivy, and Catwoman. With these ladies, crazy hijinks are a given but I like the glimpse of Harley's family relationships this story provides as well. One of the things that I always liked about Harley Quinn is her vulnerability and her capacity for caring about other people, in spite of being an antihero. The bold colors and fun artwork are a perfect match for the story. It's great seeing female friendships in comics.
HARLEY QUINN VOL. 4: A CALL TO ARMS is a blast and perfectly captures the whimsy and wackiness of Harley Quinn. This book features Harley Quinn at her silly, sassy, and screwball best. I look forward to reading more Harley Quinn stories by Amanda Conner and Jimmy Palmiotti.
SUMMARY
Harley continues carving out her own path, with the help of guest stars Poison Ivy and Catwoman! Harley Quinn is on a mission to make the world a better place— and get paid for it at the same time! Quinn and her Gang of Harleys are taking on do-gooding missions for a price, but sometimes that means they're biting off more than even a gang of semi-sane butt-kickers can chew. So when a simple search and rescue mission turns into a battle royale against an invulnerable alien-empowered sea captain—that means it's time for a vacation! But no trip to Hollywood could ever be simple for Harley Quinn —she's got a job to do, too. As she navigates a twisted web of movie producers, starlets, kidnappings and cults, Harley discovers that the bounty hunting business can be even more dangerous than being a hero-for-profit—especially when you're trying to poach a bounty from Deadshot! This collection includes HARLEY QUINN #17-21 and HARLEY QUINN ROAD TRIP SPECIAL #1, from co-writers Amanda Conner and Jimmy Palmiotti (STARFIRE) and artists including Chad Hardin (SUPERGIRL) and John Timms (Nova).
---
What do you think about this review?
Comments
No comments posted.

Registered users may leave comments.
Log in or register now!