"Exceptional, erotic and explosive paranormal romance!"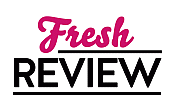 Reviewed by Miranda Owen
Posted June 25, 2016

Fantasy Steampunk | Romance Paranormal
FOREVERMORE is the seventh and final book in Kristen Callihan's Darkest London series. This is a book that must be read only after reading the previous books in the Darkest London series. Familiar and favorite characters from previous stories make appearances throughout FOREVERMORE, but the focus is on the epic love story between St. John "Sin" Evernight and Layla Starling, with a secondary storyline involving Layla's mother Lena and her guardian Augustus.
Two things act as a catalyst for Layla's life being forever changed -- her beloved guardian and Judgment angel Augustus is dying, and a really scary and powerful demon wants to breed her. These things are truly terrible, but they bring her childhood friend and true love -- St. John -- back into her life. I love stories in which the hero and heroine have some shared history, and Kristen Callihan excels at this type of storytelling. You immediately feel the characters' excitement at being reunited after last seeing each other when they were teenagers. The sense of connection and longing jumps out at you and yanks you into the story. Having Layla occasionally call Sin by the childhood nickname "Saint", a name that nobody else calls him, highlights the intimacy between these two characters and the special relationship that they have. When that intimacy finally makes the natural progression toward the erotic, the fireworks are amazing as Layla and Sin come together physically.
I like having FOREVERMORE told from alternating perspectives as it gives a better understanding of the main characters. Augustus and Layla's mother Lena have a long and very complicated relationship, but I enjoyed following their journey and it draws a nice parallel to Sin and Layla's relationship. The emotional impact in FOREVERMORE is just as explosive as the supernatural action elements. Kristen Callihan cleverly navigates the intricate relationships and paranormal hierarchy she's created in this Darkest London world to create a thrilling story and divine romance.
FOREVERMORE is a triumph of paranormal curiosities and delights, as well as a sensual romance on a grand scale. Kristen Callihan does a superb job of tying up loose ends in FOREVERMORE and giving the satisfying ending that these amazing characters deserve. Although I'm sad to see this series end, I can't wait to read the next Kristen Callihan book.
SUMMARY
Isolated and alone, Sin Evernight is one of the most powerful supernatural creatures in heaven and on earth. As an angel of vengeance, he hunts down the darkest evil, but when his long-lost friend, Layla Starling, needs him, he vows to become her protector. Even though she will be horrified by the man he has become.
Now a famous singer and the toast of London, Layla believes that Sin is only here to guard her from rabid fans and ardent suitors. However, the truth is far more sinister. Desperate to avoid losing Layla a second time, Sin will face a test of all his powers to defeat an unstoppable foe - and win an eternity with the woman he loves.
---
What do you think about this review?
Comments
No comments posted.

Registered users may leave comments.
Log in or register now!