"An enticing collection of curious characters that will enthrall readers!"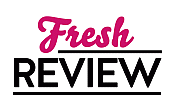 Reviewed by Miranda Owen
Posted June 25, 2016

Paranormal - Supernatural | Romance Paranormal
THE DARK VAMPIRE is Book 3 in Kate Baxter's "Last True Vampire" series. This is a paranormal world that just keeps getting more interesting with each new character added to the mix. The primary story in THE DARK VAMPIRE is the sudden and entirely unexpected love story between longtime vampire Jenner and newly turned vampire Bria. Kate Baxter does a great job of keeping the focus on Jenner and Bria, while weaving in these tantalizing snapshots of other intriguing characters.
In THE DARK VAMPIRE, Jenner and Bria are strangers who are surprised to discover they are fated mates. I like having the story told from alternate perspectives because their actions often belie their true feelings for each other. Jenner is a vampire with a complicated past, but he desperately tries to do what he thinks is the right thing in relation to Bria. For a good chunk of the book, the right thing usually means reigning in his lust and baser urges so as not to sully Bria. Without getting his perspective in THE DARK VAMPIRE, Jenner's attitude would make him insufferable, but with a glimpse into his soul he appears sympathetic rather than condescending. Bria reminds me a little of Ariel from "The Little Mermaid" but without quite as much naivete as Jenner thinks she has. Bria's struggle to have her choices respected by the men in her life, and the conflict between attaining autonomy while also establishing a mating bond, makes for a riveting story. Jenner's internal struggle is just as compelling as his complicated romance with Bria. Bria and Jenner have a tempestuous yet highly erotic path to love.
THE DARK VAMPIRE is an enticing collection of curious characters that will enthrall readers. Jenner and Bria are more than their bad boy and good girl surface personas. The secondary storyline in THE DARK VAMPIRE involving werewolf mercenary Christian and dhampir leader Siobhan is deliciously combustible and I can't wait to see how their relationship develops in future books. THE DARK VAMPIRE is one of those books that makes you want the next book to have come out five minutes ago because of all the intriguing characters and possibilities it presents.
SUMMARY
PASSION RULES IN DARKNESS.
Jenner is a newly turned vampire who stalks the night like a wild beast of prey, hunting and feeding his appetites with a string of willing women…and always wanting more. Nothing can satisfy the aching hunger that burns inside him―until he crosses paths with a beautiful, innocent vampire who sets his soul on fire.
Bria has never been able to escape the confines of her uncle's home. But when the smolderingly sexy Jenner saves her―and promises to be her bodyguard―Bria is brought to a dark world of dangerous, insatiable desire. But once they feed upon each other, they expose themselves to an evil that they never saw coming…and now there's no turning back. Will they divide and conquer―or stay together and lose it all to lust?
---
What do you think about this review?
Comments
No comments posted.

Registered users may leave comments.
Log in or register now!