"Brilliant! An amazing and captivating account of the life of the sister of Moses!"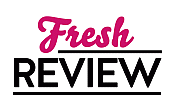 Reviewed by Audrey Lawrence
Posted June 24, 2016

Historical | Christian | Inspirational Historical
MIriam had never felt so adrift. Now, there is nothing, but silence. Why has he abandoned her now? Her God, her El-Ahaddai, has always been with her, helping her to heal, helping to interpret dreams, guiding her as a prophetess for her people, The Hebrews, still caught in the bondage of slavery for the past 400 years in Egypt. Why the silence now? What is happening?
Born a Hebrew slave, yet raised in a palace, Miriam, now in her 86th year, has seen more than her share of riches and of disappointments and poverty. She is the sister of Moses and gifted with the constant guidance of her God, the one and only true God. Yet, nothing has prepared her for the massive changes that will take place after Moses returns to Egypt. What will happen to her? What will happen to the members of her family?
MIRIAM is the latest offering from the award-winning writer of Biblical novels, Mesu Andrews, and it is an awesome read! Breathing fresh life into ancient Egypt, Andrews vividly portrays the harsh and brutal life facing the Hebrew slaves still held captive by Pharaoh and seemingly abandoned by their invisible God. Her writing is nothing short of inspired! Andrews also made a brilliant decision on opening the story with Miriam being an old, yet still a vibrant and spirited woman. This allows her not only to comment and reflect on current happenings and relationships as well as to remember past events; thus, bringing a richness to the story and a greater understanding of the relationship between the various characters and how they change over time, especially after Moses returns. I also appreciate Andrews' characterization and description of other Biblical and secondary characters. Eleazar, in particular, is a strong and frustrated person struggling between his role as a warrior and protector of Rames, the Pharaoh's second son, and his family and his faith.
I found Miriam a very engrossing and surprisingly suspenseful story, despite the overarching plot following the Biblical text of which I am reasonably familiar. I can just visualize this as an amazing movie!
MIRIAM can be thoroughly enjoyed as a stand alone novel, reading THE PHARAOH'S DAUGHTER, the first book in Andrews' Treasures of the Nile Series will certainly add to the riches found in MIRIAM. Fans of historical or Biblical novels are sure to be thrilled with MIRIAM, either as a stand alone novel or especially after reading THE PHARAOH'S DAUGHTER, the first book in Andrews' Treasures of the Nile Series which would provide a richer background to the story in MIRIAM. Regardless of faith preference, MIRIAM (complete with Study Guide and suggested questions) would be a very interesting selection for a book club as it is sure to engender lots of lively discussions. Definitely put MIRIAM on your list of books to read this year!
Learn more about Miriam
SUMMARY
The Hebrews call me prophetess, the Egyptians a seer.
But I am neither. I am simply a watcher of Israel
and the messenger of El Shaddai.
When He speaks to me in dreams, I interpret. When He whispers a melody, I sing.
At eighty-six, Miriam had devoted her entire life to loving El Shaddai and serving His people as both midwife and messenger. Yet when her brother Moses returns to Egypt from exile, he brings a disruptive message. God has a new name Ė Yahweh Ė and has declared a radical deliverance for the Israelites.
Miriam and her beloved family face an impossible choice: cling to familiar bondage or embrace uncharted freedom at an unimaginable cost. Even if the Hebrews survive the plagues set to turn the Nile to blood and unleash a maelstrom of frogs and locusts, can they weather the resulting fury of the Pharaoh?
Enter an exotic land where a cruel Pharaoh reigns, pagan priests wield black arts, and the Israelites cry out to a God they only think they know.
---
What do you think about this review?
Comments
No comments posted.

Registered users may leave comments.
Log in or register now!