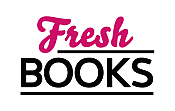 May Books to Delight
"Tremendous lessons learned by all!!!!"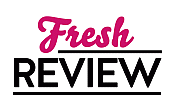 Reviewed by Helen Williams
Posted June 23, 2016

Multicultural Contemporary Fiction | Romance Contemporary
A SINFUL CALLING is another great story in the Reverend Curtis Black Series by Kimberla Lawson Roby. I love this series because over the years I have enjoyed watching how the life of Curtis Black has evolved. The stories involve infidelity, murder, mental illness, revenge, alcoholism and greed and how with spiritual guidance individuals will be guided. Throughout this life process Curtis will use his past experiences and indiscretions to attempt to guide his children from making some of the same mistakes that he made. In the previous Curtis Black novel, The Ultimate Betrayal, when the sage advice from Curtis was ignored it lead to devastating consequences. Now in A SINFUL CALLING those consequences are showing the effects. This novel will have many lessons learned, including some for Curtis.
When Dillon Whitfield Black, the secret son of Reverend Curtis Black, returned home saying he had received the calling from God to the ministry he married and founded his own church, which has now become a 1,000 plus member congregation. But behind closed doors Dillon is not the pastor his congregation sees on a daily basis. The history of his relationship with Curtis plays a big part in the numerous erroneous decisions he makes.
And then there is Alicia, the oldest daughter of Curtis who joins Dillon's congregation due to decisions she made that put a strain on her relationship with her parents after she married Levi. Because of her betrayal her previous husband was killed. His death weighs heavily on her conscience and leads to some mental issues that she attempts to handle on her own. That decision may have lasting effects.
If you're familiar with The Reverend Curtis Black Series, then you will see the similarities between what Curtis did in the past with what his children are doing now. The lessons that Dillon and Alicia learn are that sometimes we all need to ask for help when we are heading down the wrong path or find ourselves in a dark place. The lesson for Curtis is that he needed to step back and examine his life and the lessons he taught his children and realize that they were only following his example. They all learned the valuable lesson of forgiveness.
SUMMARY
Dillon hadn't been called by anyone. He'd called himself and he wasn't ashamed of it. But no good can come from . . .

A SINFUL CALLING

Two years ago, to everyone's surprise, Dillon Whitfield Black, the secret son of Reverend Curtis Black, boldly moved back home, married a woman named Raven, decided he was going to become a minister, and then founded a church right in the center of his living room. Today he's pastor of a 1,000-plus-member congregation, and new members are joining weekly. Sadly, behind closed doors, Dillon is far from being a saint. Dillon has become more like the man his father was thirty years ago-consumed with money, power, and lots of women. His family may have let bygones be bygones, but they continue to keep their distance.

Not Alicia, though. This daughter of Curtis Black joins Dillon's congregation, leaving her father's church behind. The family has forgiven Alicia for marrying Levi Cunningham, the former drug dealer she had an affair with, but once Alicia realizes they will never fully accept Levi, she decides to see her family less and less. She and Levi are truly happy, however, guilt from her betrayal of Phillip and its aftermath casts a shadow over their wedded bliss.

But when Raven decides she wants a higher position in the church and Alicia hides a devastating secret, the entire family is affected in ways they don't see coming. In the end, no one will be able to trust anyone . . . and for very good reason.
---
What do you think about this review?
Comments
No comments posted.

Registered users may leave comments.
Log in or register now!