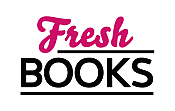 Finish off the year with great December reads
"Drama From London To Nantucket That Will Compel You!"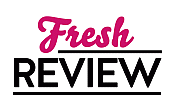 Reviewed by Patricia (Pat) Pascale
Posted June 21, 2016

Women's Fiction | Contemporary Chick Lit | Romance Chick-Lit
Cat Coombs is 27, a journalist living in London , refuses to admit she is an alcoholic. She parties hard every night, beginning with two glasses of wine during her lunch hour. Evenings she attends any and all business launches where there is free booze. She drinks until she blacks-out, unable to remember what happened. Why does she drink so much? Cat tells herself it is because she never "fits in". She always has to fight her feeling of isolation and turns to her friend Mr. Vodka for help.
Waking up one morning with a raging hangover, she finds herself in a stranger's flat. He is a handsome man who introduces himself. "Jason Halliwell, 3 years, 8 months, 69 days of sobriety." He is a recovering alcoholic. Jason is charming and spends the day with Cat and then the next day and the next. He urges her to attend an Alcoholics Anonymous meeting and Cat tries hard to fit in. A relationship begins between them, but she knows that she must stop her drinking to make it work into something serious and everlasting. Can she do that?
One night, her mother, now a widow, confesses to Cat that her biological father is alive and living in Nantucket with his two daughters. Stunned, Cat tells her mother that something was always missing with her relationship with her father. There was never any affection and at times she wondered why? When she asks her mother to arrange for her to meet her real father, it is not long before Cat is heading to Nantucket. A grand reunion! Brooks is an artist, shows her his studio, talking and taking quiet walks together. It looks like a nice beginning. Too, for Julia who seems sweet, friendly and anxious to become her sister. However, Ellie, the other sister refuses to befriend Cat. All is ruined when Julia's boyfriend, Aiden, encourages Cat to have a drink to celebrate the happy reunion. Cat refuses but he is not to be denied, and what happens is a total catastrophe. Forced to return to London Cat hits bottom. Desperate, she turns again to AA. She begins her long, brutal battle to take back her life and stop drinking and this time she succeeds. . SUMMER SECRETS tackles a real life problem, alcoholism. One of my favorite authors, Jane Green, takes us from London to Nantucket. She tells a compelling story of Cat, her struggle with addiction that ruined her life, love and family. Cat had me cheering for her every step of the way. The meetings, program and steps that is AA, the people she met there, her sponsors, gives a keen insight into the sickness that is alcoholism and how severely it can threaten life and all that is dear. I loved Jason, his patience and his devotion.
This is a story about relationships, betrayals, courage, second chances and love. It is a compelling tale of Cat, who in the end looked at herself in the mirror and saw in her glowing eyes how happy and calm her life is; she knows now she is a good mother, a good friend, and a good person.
A touching read and one you will think about long after you close the final page. As usual Ms. Green does not disappoint.
SUMMARY
"GRIPPING AND POWERFUL." –Emily Giffin
When a shocking family secret is revealed, twentysomething journalist Cat Coombs finds herself falling into a dark spiral. Wild, glamorous nights out in London and raging hangovers the next day become her norm, leading to a terrible mistake one night while visiting family in America, on the island of Nantucket. It's a mistake for which she can't forgive herself. When she returns home, she confronts the unavoidable reality of her life and knows it's time to grow up. But she doesn't know if she'll ever be able to earn the forgiveness of the people she hurt.
As the years pass, Cat grows into her forties, a struggling single mother, coping with a newfound sobriety, and determined to finally make amends. Traveling back to her past, to the family she left behind on Nantucket all those years ago, she may be able to earn their forgiveness, but in doing so she may risk losing the very people she loves the most.
Told with Jane Green's keen eye for detailing the emotional landscape of the heart, Summer Secrets is at once a compelling drama and a beautifully rendered portrait of relationships, betrayals, and forgiveness, about accepting the things we cannot change, finding the courage to change the things we can, and being strong enough to weather to storms.
---
What do you think about this review?
Comments
No comments posted.

Registered users may leave comments.
Log in or register now!