"PAUL MADRIANI RETURNS IN POWERFUL CHASE TO FIND THE BLOOD FLAG"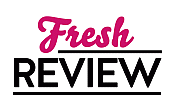 Reviewed by Patricia (Pat) Pascale
Posted June 21, 2016

Attorney Paul Madriani and his partner, Harry Hinds, do not have to work another day of their lives. They are filthy rich after a windfall from a settlement on a previous case involving discover off shore tax cheats, and bringing them to light. Money has been pouring into their portfolios. Now they have decided to rebuild their law practice. Paul hired Sofia as his new legal assistant and so far she is great. She arrived with three impressive letters of recommendation from some heavy social weights. At 26, the very smart and very honest young woman plans to gain some experience before entering law school. When Paul asks how she knows all these powerful people referenced on her application, she calmly admits she never met any of them, but an unnamed friend offered to help her pad her resume. Secrets galore with Sofia as Martini lays hints for future stories. Emma Brauer is a new client, having been blamed for the mysterious death of her 89 year old father. A war veteran, Robert Brauer, died under mysterious circumstances at a VA facility and Emma is accused of a mercy killing after a huge quantity of insulin is detected by the Medical Examiner. She continues to maintain her innocence. She tells Paul about a package that was sent to her brother before he died, a box that frightened him. Upon opening the small box he found a slip of paper and a key. He instructed Emma to put it in her security box at her bank for safekeeping. Soon after the house was broken into and trashed. The police arrive and arrest Emma.
Paul, Harry and their PI Herman, began a thorough investigation involving Robert Brauer and two of his army buddies. Edward Pack and Walt Jones. Tony Pack, son of Edward, has a theory of his own and was convinced his father was murdered but could not get the evidence the police needed. Walt Jones was also dead by suicide. The common thread is that the three soldiers were surviving members of the Army's 45th Infantry Division and they were together in Munich at the end of the war. They stole an artifact that Hitler carried as his talisman that became known as the Blood Flag. Everyone was looking for it and hoping to find it because it was supposed to be worth millions. The trail goes in many directions; some good, some bad guys are all leaving no stone unturned to find the flag. Secrets unravel and the killer is unmasked. BLOOD FLAG IS THE fourteenth thriller by master spy writer Steve Martini. He invites us on a journey that is pure excitement, filled with international twists and turns, and a surprise I was not prepared for. Another high- octane- adventure that kept me up late and turning those pages faster and faster. Bravo!
SUMMARY
Defending a client accused of killing her father, attorney Paul Madriani is drawn into a treacherous conspiracy dating to World War II in this enthralling installment in the New York Times bestselling series.
Paul Madriani and Harry Hinds have a new client: Emma Brauer, a woman accused in the "mercy killing" of her aged father, Robert Brauer. Insisting she's innocent, Emma tells Paul about a package sent to her father shortly before he entered the hospital. Bequeathed to him by a member of his unit from World War II, the box contains a key and a slip of paper. Emma fears that this package is connected to her father's death.
When Paul's young assistant Sofia is murdered, Madriani is blindsided by the realization that Emma's fears are well-grounded.
Digging into Robert's military history, Madriani discovers that other members of the Army unit Robert served with have recently died—under similarly suspicious circumstances. When he finds that the box sent to Brauer relates to a mysterious talisman that went missing at the end of the war—a feared Nazi relic known as the "Blood Flag"—Madriani and Hinds realize they are in for the fight of their lives.
With Emma's life on the line and their own safety in jeopardy, Madriani must uncover the truth before the evil of the Blood Flag is allowed to spin a new web.
---
What do you think about this review?
Comments
No comments posted.

Registered users may leave comments.
Log in or register now!