"Happily Ever Afters Can Be Internal Journeys, Too"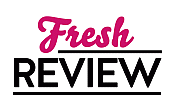 Reviewed by Kristen Donnelly
Posted June 4, 2016

Romance Chick-Lit | Women's Fiction
IF YOU ONLY KNEW is Higgins' first foray into "women's fiction", which for her seems to mean that the core relationship is not a woman and a man but something else. The backbone of this story is Rachel and Jenny, sisters on parallel but divergent journeys to new-found senses of self. I know this will stress some readers out; when you pick up a Kristan Higgins you have certain expectations. So know right now that this is not a happily-ever-after in the traditional romance sense. This story is about Rachel and Jenny as women, as sisters. There are men involved in their lives, in a Bechdel test type of way, that's not the focus.
Jenny's a wedding dress designer who schleps home to be close to her family, but particularly Rachel and Rachel's triplets. Said triplets sound like adorable, walking nightmares, but in that way that most small children sound in fiction. Rachel's life seems perfect until it's not, and the novel is dedicated to both she and Jenny sorting themselves and their own emotional wellbeing.
Higgins is a "closed door" author when it comes to sex and this book is no exception. Sexuality and expressions of it are important to these characters, but let's say none of us will be picking up any tips from them. This means I'm always comfortable and anxious to place her books into the hands of high school students. "This is what adult relationships can look like," I tell them, without being afraid their parents will find anything objectionable. "This is what having respect for yourself looks like, this is what screwing up and getting back up looks like, this is what joy and peace and grace can look like." I press them into the hands of my university students as well - Higgins writes of a gentle and affirmative feminism that I use frequently in my gender studies lectures. Respect for themselves is at the core of her female characters and at the core of all relationships they have. What a breath of fresh air for some of my students.
And, p.s., for avid Higgins fans - we get a lovable lump of a dog in this one too.
I absolutely loved this book, even more than I thought I would. I'd absolutely recommend IF YOU ONLY KNEW to anyone who likes their novels with a side of sass and a grand helping of self-discovery.
SUMMARY
A funny, frank and bittersweet look at sisters, marriage and moving on, from the New York Times bestselling author of the Blue Heron series
Letting go of her ex-husband is harder than wedding-dress designer Jenny Tate expected…especially since his new wife wants to be Jenny's new best friend. Needing closure, Jenny trades the Manhattan skyline for her hometown up the Hudson, where she'll start her own business and bask in her sister Rachel's picture-perfect family life…and maybe even find a little romance of her own with Leo, her downstairs neighbor, who's utterly irresistible and annoyingly distant at the same time.
Rachel's idyllic marriage, however, is imploding after she discovers what looks like her husband's infidelity. She always thought she'd walk away in this situation but now she's wavering, much to Jenny's surprise. Rachel points to their parents' perfect marriage as a shining example of patience and forgiveness; but to protect her sister, Jenny may have to tarnish that memory—and their relationship­—and reveal a family secret she's been keeping since childhood.
Both Rachel and Jenny will have to come to terms with the past and the present, and find a way to help each other get what they want most of all.
---
What do you think about this review?
Comments
No comments posted.

Registered users may leave comments.
Log in or register now!