"Watch your back for bears and stalkers."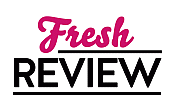 Reviewed by Sandra Wurman
Posted May 25, 2016

Western | Romance Contemporary
OUT RIDER is the 11th book in Lindsay McKenna's Wyoming series and is as refreshingly entertaining and original as each of the preceding ones. In OUTRIDER we are once again challenged with characters trying to put their past behind them and move forward. Lindsay McKenna tackles a difficult problem in this latest Wyoming story and handles it honestly albeit scary.
OUT RIDER is about someone moving on -- actually moving away -- to continue a beloved career in a safer environment. It's about forest rangers whose responsibilities take them into areas that can present dangers to people that are unprepared or naďve about the wild life that inhabit our national parks. The goal of a forest ranger is to keep the human visitors safe from some of the natural predators.
Lindsay McKenna has Dev face some very current, real issues. Women on the job are not always afforded the respect they deserve -- even from those in management positions. So what do you do when faced with threats by a coworker and those threats are ignored by the boss -- well in Dev's case she relocated and got a new position as a park ranger. But it would seem no matter how far you go -- you can't always escape a stalker.
Sloan is charged with riding shotgun -- so to speak -- with newcomer Dev. The park is very different from the one Dev left, with a whole range of species that come with this new territory. Learning how to survive means learning the respect and rules for some animals that are clearly a danger to man.
Dev's responsibility is to find lost people which will put her and her dog roaming in areas probably off the beaten track. Sloan has to teach her the area and the indigenous wild life. But there appears to be an extra element of danger lurking. Someone who is well versed in the life of a forest ranger. Someone who knows his way around these parks. Someone with his sights on Dev.
So it would seem that just moving away from a dangerous threat doesn't always remove it. In OUT RIDER Lindsay McKenna keeps us on the edge of our seats constantly aware of all the known and hidden dangers. Once again McKenna treats us to some larger than life characters whose talents and bravery are amazing. But she always reminds us that they are still just people. OUT RIDER is a fabulous look at a very adventurist daring career.
SUMMARY
With her return to Jackson Hole, Wyoming, New York Times bestselling author Lindsay McKenna shows how love can find a way out of the darkness…
A fresh start—that's all Devorah McGuire wants. As a former Marine and current Ranger with the US Forest Service, she's grown accustomed to keeping others safe. But when the unthinkable happens, she can only hope that a transfer to Jackson Hole, Wyoming, will allow her to put the past behind her for good.
Dev's mentor at Grand Tetons National Park is fellow canine handler and horseman Sloan Rankin. He shows Dev the spectacular trails, never knowing the terror that stalks her every move. Despite her lingering fear, Dev feels an attraction for Sloan as wild as their surroundings.
With Sloan, Dev can envision a new life—a real home. Unless a vengeful man fresh out of prison succeeds in finishing what he started…
---
What do you think about this review?
Comments
No comments posted.

Registered users may leave comments.
Log in or register now!