"Brilliant! A suspense thriller filled with revenge, greed and a twist of paranormal!"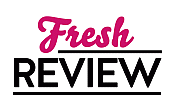 Reviewed by Audrey Lawrence
Posted May 15, 2016

Running hard... Running...Running ...she has to get away. She knows the warning made by her father is true. He has never failed in his predictions, and she must save her brother; yet, why does she yearn so much for Jack, her childhood sweetheart, when he means death for her?
Avery Broussard hadn't told anyone she is coming back to her childhood home in the small town of Saint Michael's in southern Louisiana. She knows that people won't like it and especially Latham, her beloved brother. He is sick and she wants to care for him, but he is more afraid of what will happen to her.
Already well-known for her dark southern gothic novels, USA Today best-selling author T.M (Toni McGee) Causey has created a rare and complex story that is both authentic in its description of the south and its characters' reactions and attitudes. THE SAINTS OF THE LOST AND FOUND is darkly rooted with strange and paranormal twists that are so real they seem to be just a normal part of the lush undergrowths that pull and trip the unwary.
With its snappy dialogue, fast pace and strong storyline, Causey has crafted a captivating and suspenseful thriller in THE SAINTS OF THE LOST AND FOUND, filled with underlying themes of revenge, greed, lost love and a serial killer bent on destroying the lives of pretty little girls. Causey's wonderful skills as a storyteller allow all the characters to ring true to themselves and to the complexities of their interactions with each other.
The main character, Avery Broussard, is very likeable in both action and thought. She is still very raw in her emotions from past hurts and her amazing ability to sense losses that happen to other people, be it lost shoes, rings, love or death. The impact of this ability is starkly highlighted both in the good and the bad not only in the current plot development as well as in the backstories, especially with those concerning Avery's childhood and her work with the FBI in tracking down a serial killer.
I found THE SAINTS OF THE LOST AND FOUND to be a brilliantly executed novel that is truly reflective of its awesome cover that looks so innocent at first glance, but filled with dark and strange undertones which make it known this is no ordinary mystery. Grab a Coke and find out why..... Do not miss out on THE SAINTS OF THE LOST AND FOUND!
SUMMARY
Avery Broussard has the curse of seeing lost things (and make no mistake about it, it is a curse). Missing belongings and beloved pets, lost love and loved ones—she sees it all. Long ago, that curse destroyed her own chance at true love, causing her to flee her Louisiana home, vowing never to return. She's kept that promise too, until a phone call from her estranged grifter father forces her hand. Her big brother is dying, and she may be his last remaining hope.
Avery wants nothing more than to rescue her brother, but doing so pulls her into a labyrinth of lies and deceit rooted in her own lost love and her family's twisted history. It doesn't help that a little girl has gone missing, and the abduction is tied to a killer Avery failed to help the FBI catch. With no time to spare, Avery realizes her curse might well be the only thing she can trust. Is it too much to hope that she might save her brother and find the missing girl before she becomes the killer's next victim?
---
What do you think about this review?
Comments
No comments posted.

Registered users may leave comments.
Log in or register now!