"The town hosting a murder mystery weekend gets a shock when a real person is found dead"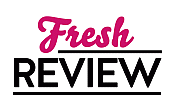 Reviewed by Shellie Surles
Posted May 12, 2016

Mystery Cozy | Mystery Pet Lovers | Mystery Amateur Sleuth
MURDER MOST HOWL is set in a town called Wagtail, the most pet friendly town in America. A beautiful town where animals roam safe and people don't go anywhere without their pets. The town is hosting a murder mystery weekend that's off to a shocking start when a real body is discovered.
The murder victim is the most disliked person in town and the suspects pile up. Holly Miller the co-owner of Sugar Maple Inn and her friend Val, the owner of the local watering hole are putting on the event. Holly seems to be discovering more clues than the police as she keeps looking into the real murder while everyone else, except the police, look into the fake one. As she keeps the police informed the clues and suspect list grow longer and longer.
I have to admit when I saw this book I couldn't figure out why I had picked it to review, it's not my normal type of book. A cozy mystery about a pet loving town. I think it was sent to me on mistake, but I love my dog, so I read it. I'm glad I did it was a pleasant surprise. Krista Davis does a wonderful job of keeping the reader guessing and reading. MURDER MOST HOWL is full of interesting characters and a fun group of people in a town I'd like to live in. My dogs would sure enjoy getting to eat next to me in restaurants and order the same stuff I do.
MURDER MOST HOWL is a fun, cozy and good mystery, I didn't put the book down once I picked it up and started reading. Krista Davis has a new fan.
SUMMARY
The New York Times bestselling author of THE GHOST AND MRS. MEWER and THE DIVA STEALS A CHOCOLATE KISS returns with a tail of a ruff winter…
This January, Wagtail, Virginia, the top pet-friendly destination in the country, is throwing a fun murder mystery weekend—but no one expected the real thing...
Holly Miller is delighted her grandmother has finally left the Sugar Maple Inn to take a well-deserved vacation. It means Holly's in charge, but running the inn might be more challenging than she realized. Wagtail's throwing a weekend-long murder mystery game to draw in tourists during the slow season, the inn has a full house, and a blizzard is on the way.
Trouble is unleashed the night the game begins, when the storm blows in and the lights go out. It gets worse the following morning when Holly's Jack Russell terrier, Trixie, discovers a body—one that's actually dead. Now Holly, her calico kitten Twinkletoes, and Trixie must play by the rules and find one dirty dog...
Delicious recipes for owners and pets included!
---
What do you think about this review?
Comments
No comments posted.

Registered users may leave comments.
Log in or register now!