"China is flexing its muscles, the Director of the CIA is assassinated and that's just the start"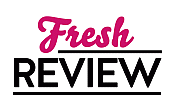 Reviewed by Shellie Surles
Posted May 12, 2016

The Director of the CIA is found dead and initially no one knows what happened, some even believe it was an accident. Then the Director of the FBI and NSA have accidents and it's all a little hard to believe.
Acting CIA Director Jake Grafton knows from the start something is wrong and has his own people start looking into the death of the deceased CIA director, only to discover it's murder, before the FBI finally figure it out. Jake's own life is soon threatened and he knows something big must be going on for so many attacks against America to be occurring, something even bigger must be planned. Even when everyone around him doesn't believe something worse is coming Jake and his most trusted employee Tommy Carmellini keep looking. Time is running out and more people are getting hurt and dying. Jake doesn't know who to trust and discovers the threat is closer than anyone would have thought.
I love a good political/military thriller and Stephen Coonts is one of the masters. His main character Jake Grafton has grown so much over the years and done so many exciting things it's great to see him climb to the position of Acting Director of the CIA and continue to do a great job and make even better decisions when the pressure is on. Good thrillers are page turners, bad ones you put down and get back to later. THE ART OF WAR is a good thriller and to use the overused phrase—"a page turner."
Fans of Stephen Coonts and his characters will not be disappointed by THE ART OF WAR. Fans of political thriller won't be let down either, a good, exciting read is what Stephen Coonts is known for and he is great at it. THE ART OF WAR is no exception!
SUMMARY
The Chinese dragon is flexing its muscles. As its military begins to prey on neighbors in the South China Sea, attacking fishing vessels and scheming to seize natural resources, the US goes on high alert. But a far more ominous danger lurks closer to home: a Chinese sleeper cell has planted a nuclear weapon in the harbor at Norfolk, Virginia, the biggest naval base on the planet. The target: a secret rendezvous of the Atlantic Fleet aircraft carriers and their battle groups.
When the CIA director is assassinated and Jake Grafton is appointed to take his place, he gets wind of the conspiracy, but has no idea when or where the attack will occur. In the meantime, a series of assassinations, including an attempt on the life of the President, shake the country and deliberately mask a far more sinister objective. Can Jake Grafton and his right hand man, Tommy Carmellini, stop the plot to destroy the US Navy?
---
What do you think about this review?
Comments
No comments posted.

Registered users may leave comments.
Log in or register now!