"How far can betrayal go before a relationship is completely destroyed?"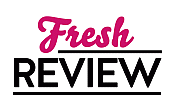 Reviewed by Helen Williams
Posted May 7, 2016

Romance Erotica Sensual | Erotica
DOMINATED is the second book in The Enforcers series by Maya Banks. In the first book in this series Drake betrayed Evangeline in the worst way. His reasoning at the time was that he was trying to save her from his enemies. After the devastation and humiliation is it possible for a relationship to survive? This is a relationship where a young, innocent, naive woman becomes involved with a ruthless man who rules his world with an iron fist. When the cruel words are launched at her it felt like she was being stoned and that there was no way that this innocent young woman could survive. The one thing that made this situation tolerable was Drake's men (Enforcers). These tough, in your face men were softies when it came to Evangeline. They were her staunch supporters and always had her back.
It's unbelievable how big a heart this woman has. That first betrayal nearly destroyed her. Can your heart and soul survive another that is even worse than the first one? This story shows how one person gave everything of herself hoping only to have the other person's love and trust. Evangeline comes from a simple world and tries to see the good in everyone. When she becomes involved with Drake she enters a world she has never experienced. She knows that there are things about Drake's business that she may not understand but she sees only the good in Drake and accepts and loves him anyway. Drake comes from a world that as a child he had to take care of himself and finds it hard to trust anyone. So when he is led to believe that Evangeline has betrayed him he does the unforgivable.
I enjoyed DOMINATED but found myself asking how much can this woman take. Drake calls Evangeline "his Angel." He's never met anyone like her. Because of his past and his tough exterior Drake will have to learn the hard way what trust and love means. Maya Banks knows how to draw you into a story. Be prepared to ask how much one person can tolerate.
SUMMARY
The desire that exploded in Mastered continues its conflagration in Dominated—from the New York Times bestselling author of the Surrender Trilogy.
To save her, he had to betray her...
In Drake's shadowy world, his enemies would exploit any weakness he had in order to bring him to his knees, and so he's never allowed himself to care about anyone...never exhibited any vulnerability, and it made him a force to be reckoned with. Until Evangeline—his angel. A woman who slipped past his defenses like no one had ever managed. She was his to protect and ultimately, to do that, he had to do the unthinkable and drive the only good thing in his world away.
But he will stop at nothing to get her back...
Devastated and destroyed, Evangeline doesn't know what made Drake turn on her in such a shocking manner. She only knows she'll never be the same. He once freed her from all her inhibitions, only now she is a prisoner to never-ending pain. But when Drake finds her again, she realizes there is more to his world than she ever imagined, and she must decide if she can once more trust—and submit—to the man who holds her wounded heart in his hands. And he must convince her of just how far he'll go to regain her love and forgiveness.
---
What do you think about this review?
Comments
No comments posted.

Registered users may leave comments.
Log in or register now!