"Where is Cassie now?"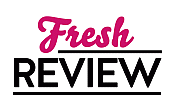 Reviewed by Debbie Wiley
Posted May 7, 2016

Young Adult Suspense | Mystery
Life isn't currently easy for Wylie. Her mother died in a car accident four months ago, leaving her with a father who loves her but doesn't understand her like her mother did. Wylie has stopped leaving her house, instead doing her schooling and even her counseling sessions from her home. However, when her best friend, Cassie, goes missing, Wylie knows she has to do something, even if it means accompanying Cassie's boyfriend, Jasper, on a crazy search with only random text messages as clues to what is going on with Cassie.
Wylie is an unusual heroine. Initially, I was annoyed with her as she seemed to ramble a lot. I like the fact that Wylie is open about her mental health issues although her behaviors are a bit inconsistent and the revelations we get frustrated me somewhat. Kimberly McCreight does a brilliant job at utilizing the "unreliable narrator" with Wylie as we constantly question Wylie's perception of events, adding another layer of intrigue to the overall storyline.
THE OUTLIERS takes off a bit slowly but once the action kicks in then watch out as the twists Kimberly McCreight throws at the reader are quite startling. Interestingly enough, all the pieces of the puzzle are there for the reader to see but oh wow did THE OUTLIERS take an interesting path.
THE OUTLIERS is one of those books that leaves me with mixed emotions. On one hand, THE OUTLIERS is a brilliant thriller with innovative twists and turns that made each page an unexpected journey. On the other hand, it's almost outlandish at times and I still have far more questions than answers as to what actually is going on. Kimberly McCreight has definitely intrigued me, however, as I can't wait to see how the cliffhanger will resolve itself in the second book of The Outliers series!
SUMMARY
From the New York Times bestselling author of Reconstructing Amelia comes a fast-paced teen series where one girl learns that in a world of intrigue, betrayal, and deeply buried secrets, it is vital to trust your instincts.
It all starts with a text: Please, Wylie, I need your help. Wylie hasnít heard from Cassie in over a week, not since their last fight. But that doesnít matter. Cassieís in trouble, so Wylie decides to do what she has done so many times before: save her best friend from herself.
This time itís different, though. Instead of telling Wylie where she is, Cassie sends cryptic clues. And instead of having Wylie come by herself, Jasper shows up saying Cassie sent him to help. Trusting the guy who sent Cassie off the rails doesnít feel right, but Wylie has no choice but to ignore her gut instinct and go with him.
But figuring out where Cassie is goes from difficult to dangerous, fast. As Wylie and Jasper head farther and farther north into the dense woods of Maine, Wylie struggles to control her growing sense that something is really wrong. What isnít Cassie telling them? And could finding her be only the beginning?
In this breakneck tale, New York Times bestselling author Kimberly McCreight brilliantly chronicles a fateful journey that begins with a single decisionóand ends up changing everything.
---
What do you think about this review?
Comments
No comments posted.

Registered users may leave comments.
Log in or register now!