"Will the secrets of the past continue to shape the events of the present?"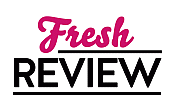 Reviewed by Debbie Wiley
Posted May 7, 2016

Young Adult Paranormal | Young Adult Romance
Barrie Watson knows all too well how the Watson gift affects her. Her recent trip to San Francisco has left her with an aching headache that doesn't go away until she sets foot back at Watson's Landing. Now, a mysterious stranger is telling her he can take care of the gift (and curse) which ties the Watson, Beaufort, and Colesworth families to their lands. Meanwhile, word has gotten out about the Fire Carrier and ghost hunters are clogging up the river, trying to catch a glimpse of the strange fire that lights up the waters. Will Barrie trust the stranger and team up with her manipulative cousin, Cassie?
The mythology underpinning The Heirs of Watson Island is fascinating! I love that we get to see some of the historical events that have shaped the various gifts and curses that haunt the Watson, Beaufort, and Colesworth families. We didn't get to see as much of the trickster-like yunwi as I would like but the mystery surrounding Obadiah kept me enthralled. I want to know more about Obadiah, even as I question Barrie's willingness to work with him.
Martina Boone sensitively addresses the issue of PTSD in PERSUASION. We see how the behaviors can be misperceived while also gaining insight into what is really going on with someone dealing with PTSD. I love when a book addresses a mental health issue and does it well!
PERSUASION was a very frustrating read to me in some respects, but I suspect that this says more about my age rather than the storyline itself. I had to remind myself on several occasions just how young Barrie is to bear all the responsibilities that have been placed on her. Repeatedly, I wanted to yell at her to stop blindly trusting folks and instead rely on those who have proven themselves worthy of that trust. However, I think young adult readers will relate more to Barrie's mixed emotions and desire to handle things on her own. If you like your young adult stories on the eerie side, don't hesitate to give PERSUASION and The Heirs of Watson Island a chance.
SUMMARY
Beautiful Creatures meets Gone with the Wind in the spellbinding second novel in the Heirs of Watson Island trilogy that "skillfully blends rich magic and folklore with adventure, sweeping romance, and hidden treasure" (Publishers Weekly, on Compulsion).
Grieving the death of her godfather and haunted by her cousin Cassie's betrayal, Barrie returns from a trip to San Francisco to find the Watson plantation under siege. Ghost-hunters hope to glimpse the ancient spirit who sets the river on fire each night, and reporters chase rumors of a stolen shipment of Civil War gold that may be hidden at Colesworth Place. The chaos turns dangerous as Cassie hires a team of archeologists to excavate beneath the mansion ruins. Because more is buried there than treasure.
A stranger filled with magic arrives at Watson's Landing claiming that the key to the Watson and Beaufort gifts—and the Colesworth curse—also lies beneath the mansion. With a mix of threats and promises, the man convinces Barrie and Cassie to cast a spell there at midnight. But what he conjures may have deadly consequences.
While Barrie struggles to make sense of the escalating peril and her growing feelings for Eight Beaufort, it's impossible to know whom to trust and what to fight for—Eight or herself. Millions of dollars and the fate of the founding families is at stake. Now Barrie must choose between what she feels deep in her heart and what will keep Watson's Landing safe in this stunning addition to a series filled with "decadent settings, mysterious magic, and family histories rife with debauchery" (Kirkus Reviews, on Compulsion).
---
What do you think about this review?
Comments
No comments posted.

Registered users may leave comments.
Log in or register now!