"Analysing college education - why it works for some and not for others"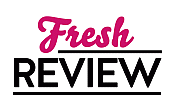 Reviewed by Clare O'Beara
Posted May 1, 2016

Non-Fiction Philosphy | Non-Fiction
Susan D. Blum tells us that some people love both learning and school; they often go on to be teachers or professors. But some enjoy learning - apart from having to go to school. She explores this topic and new cognitive science in I LOVE LEARNING I HATE SCHOOL which is a quote from one of her own bright students.
As a professor in anthropology, and a parent, Susan Blum decided to analyse just why students did not care about learning, which she enjoyed. Humans are designed to learn, especially while we are young. We learn everywhere, all the time. But the American administrative, managerial education system often takes subjects out of context and without regard for relevance, forcing young people to take subjects for which they have neither interest nor aptitude. Students learn plenty in school, she says, but often forget formal lessons at once. She describes the current system as an industrial model which prolongs class and race inequalities. Learning by apprenticeship for some would be much more suitable, while others just need a different manner of delivery and examination. College would no longer be the sole option and goals could be reached by each student at their own pace.
Susan describes how at Notre Dame a schedule put students together by time slot rather than choice of subject, forcing many athletic students to take a semester course in childhood studies. At the time she couldn't understand their silent resentment and failure to learn. Actually it seems obvious to me. I was forced to learn the Irish language all through school, although the only people who might need it were civil servants. The majority leave with no better knowledge of Irish than they gain by the age of twelve. Forcing bright young people eager to become engineers, scientists and lawyers, to study childhood, must have fomented rebellion.
Another issue Susan faced was dishonesty; plagiarism and cheating. Where at first she thought this was an attempt to skate by on as little work as possible, she learned by mixing with graduate research students that some people were working around a system they did not like in order to produce the required result. They were intellectually disengaged, just going through the motions. Other aspects of college life, such as sports, volunteering, debates and societies, occupied their thoughts. They learned by doing. Some hated college and just learned to survive it. Susan's own daughter learned best out of school. And Susan now realises that this is as it should be, because we need a wide assortment of people; the thinkers, the doers, the leaders and followers.
Susan sets out fifteen disclaimers which basically say that the theories presented are her own experience and other contributions are needed. Some people do splendidly out of their education, gaining better jobs and pay than non- graduates. Working with other academics she never realised how poorly the educational system served a majority of students, who just marked time until they could be on their way to real life. I have found this is always the case with any insular group; they forget that the whole world is not the same as the people they know. Susan lists many, many books on the subject of the decline of educational standards. She adds that prosperity and connections means some students can take the summer to volunteer abroad or do internships while others have to work all summer, or throughout the year.
Interestingly Susan tells us that most faculty believe students should learn critical thinking at college... but not all do. Well, my husband has in the past told me that university taught him critical thinking and the scientific method. I would ask then why this is not taught earlier, in schools? Would it be too hard for teachers to control a class of critical thinkers? Susan reminds us that the internet has shortened attention spans and rewarded surface reading. Students may never have read in depth. But she has stopped worrying about this, as long as they are reading. Susan is more troubled by student mental health concerns.
Much of the book is written for educators, with topics like grade inflation, evaluations, assigned reading and effective teaching. But those at college to learn may find it a very useful perspective. Susan looks at the history and structure of education, though saying little about the struggle of women. The focus in Ireland is now on life-long learning, so that even those who were early leavers from the education system can pick up a subject they like or which will boost their job prospects. Mature office workers may take a psychology course to gain a Human Resources job. Mothers returning to the workplace may take a diploma in child care or computers. I LOVE LEARNING I HATE SCHOOL will speak for many people so I'm glad Susan D Blum has written this interesting work.
SUMMARY
Frustrated by her students' performance, her relationships with them, and her own daughter's problems in school, Susan D. Blum, a professor of anthropology, set out to understand why her students found their educational experience at a top-tier institution so profoundly difficult and unsatisfying. Through her research and in conversations with her students, she discovered a troubling mismatch between the goals of the university and the needs of students.
In "I Love Learning; I Hate School," Blum tells two intertwined but inseparable stories: the results of her research into how students learn contrasted with the way conventional education works, and the personal narrative of how she herself was transformed by this understanding. Blum concludes that the dominant forms of higher education do not match the myriad forms of learning that help students―people in general―master meaningful and worthwhile skills and knowledge. Students are capable of learning huge amounts, but the ways higher education is structured often leads them to fail to learn. More than that, it leads to ill effects. In this critique of higher education, infused with anthropological insights, Blum explains why so much is going wrong and offers suggestions for how to bring classroom learning more in line with appropriate forms of engagement. She challenges our system of education and argues for a "reintegration of learning with life."
---
What do you think about this review?
Comments
No comments posted.

Registered users may leave comments.
Log in or register now!