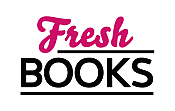 Summer Reads are HOT in July!
"Oh, no, the Hula Maidens are at it again -- providing lots of laughs at their zany antics."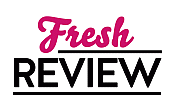 Reviewed by Tanzey Cutter
Posted April 28, 2016

Mystery Cozy | Mystery Amateur Sleuth
Wally William has hired Em Johnson, of the famous Tiki Goddess Bar, to cater a Welcome-to-Kauai bash for his new n neighbor, film producer Cameron Delacruz. While everyone is p partying next door at Wally's p partying next door at Wally's place, Fernando's Hideaway, v valuable artwork is stolen from the Delacruz mansion, l leaving one of the security guards dead.
When Kiki Godwin, leader of the Hula Maidens dance troupe, hears the news, she's convinced the robbery/murder investigation is just the thing to keep her mind off her recent stay in the psych ward at Kukuoloko after being attacked by a crazed monkey. Even though the Kauai police, headed by super-sexy detective/part-time fire dancer Roland Sharpe, tells them to butt-out, Kiki calls all the Hula Ma Maidens together to activate her wily plan. Needless to sa say, the art gallery exhibit/cocktail party the Maidens co concoct to draw out the villain turns into more than anyone co could have anti co could have anticipated. From past experience, trouble (and hi hilarious anti hi hilarious antics!) always accompany the Hula Maidens, wh whether they're performing or not.
Jill Marie Landis has another winner with HAWAII FIVE UH-OH, the fifth entry in her delightfully entertaining Tiki Goddess Mystery series. Landis writes with such precise visualization, I could feel the trade winds gently wafting as I relaxed with one of Uncle Louie's special tropical drinks at the uniquely engaging Tiki Goddess Bar, anticipating another jovial performance by the aging Hula Maidens. The comical cast of characters has been so realistically developed, they feel like close friends. I've loved this creatively devised mystery series from the very first book and can't wait for each new installment to come along. Award-winning Jill Marie Landis is a master storyteller, whether she's writing historical romance, contemporary romance, inspirational romance or this truly fun/romantic mystery series.
SUMMARY
Em and the Hula Maidens are on the case . . .
Em Johnson is prepping for the biggest catering gig she's ever booked, this time at the world famous Tiki Goddess Bar. Then she hears Kiki Godwin has just been released from the psych ward at Kukuoloko. If the unpredictable leader of the Hula Maidens isn't completely recovered from her PTMAD (Post Traumatic Monkey Attack Disorder), Em knows all hell co could break loose at the upscale event.
But for once, Kiki isn't the problem. When the guest of honor's multi-million dollar paintings are stolen and a se security guard turns up dead, Kiki's convinced the best way to to get her mojo back is to capture the art thieves. Kiki an and the girls come up with a plan to lure the felons out by st staging a grand hoax. Their bait will be a cocktail party fe featuring paintings by the reclusive Alphonse Cappuccino, an an "up and coming artist" who is none other than Kiki's fu furry nemesis.
Hawaii Five Uh-Oh is hilarious, non-stop action. So pour yourself a tropical beverage, kick back, and join Uncle Louie, Em, Sophie Chin, and the Hula Maidens at the always unpredictable, ever-entertaining, Tiki Goddess Bar.
---
What do you think about this review?
Comments
No comments posted.

Registered users may leave comments.
Log in or register now!