"What happens when you shoot down a flying saucer?"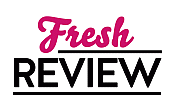 Reviewed by Debbie Wiley
Posted April 26, 2016

Benji Lightman is the school's football mascot, where he shares his love for magic tricks as part of the game celebrations. However, inside he longs for greatness as he hopes next year to earn an apprenticeship at the famous Magic Lantern Theatre and Shoppe. Benji and his three best friends, CR, Ellie, and Zeeko are stunned when a flying saucer interrupts their post-game party at the quarry. Benji has been waiting for something like this to happen, something to prove that he is more than ordinary. He convinces his friends to keep their discovery silent. Unfortunately, Benji isn't the only one who wants what the flying saucer holds. Will Benji and his friends survive the aftermath?
T. Michael Martin does a great job at showing the friendship between Ellie, Zeeko, CR, and Benji. I love some of the back stories underlying their friendship, particularly the one about the cafeteria and the Cool Kids' Table. There is a light romance weaved into the storyline as well. T. Michael Martin does a beautiful job at showing the magical quality of our childhood friendships and the experiences shared during that time of life.
I really wanted to like Mr. Fahrenheit a lot more than I did. Some of my disappointment in the story stems from my own expectations, however. I wanted to uncover the mysteries of the flying saucer and see aliens whereas MR. FAHRENHEIT is more of a coming of age story for Benji. Don't get me wrong- we do eventually see aliens and the action definitely heats up. However, the overall story is more about Benji and his realization of how his perceptions of the past are skewed by his own thoughts and dreams. Fans of John Green might enjoy MR. FAHRENHEIT as I suspect they will appreciate Benji's coming of age story.
SUMMARY
Super 8 meets Friday Night Lights in this smart and action-packed coming-of-age novel from the author of THE END GAMES, T. Michael Martin.
Benji's lived his whole life in the same sleepy midwestern town—the same town his father grew up in, and his grandfather. But he wants nothing more than to put his past in the rearview mirror as soon as he graduates high school. Benji yearns for a Moment—the Moment that will redeem and transform his ordinary life. The Moment that will propel him into a new, star-bright future.
Then one night, the Moment happens: Benji and his tight group of friends—CR, Ellie, and Zeeko—accidentally shoot down a flying saucer in the local quarry. At Benji's urging, they decide to keep it a secret and solve its mysteries on their own. But as they face threats both earthly and alien, and old tensions among the friends surface, Benji begins to question whether this Moment is the miracle he's always dreamed of—or a curse that could destroy them all.
---
What do you think about this review?
Comments
No comments posted.

Registered users may leave comments.
Log in or register now!