"A thrilling and adventurous book!"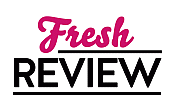 Reviewed by Magdalena Johansson
Posted April 26, 2016

Former Army Ranger Tucker Wayne is contacted by a former army colleague that needs his help. She and her son are on the run from ruthless assassins who will stop at nothing to kill her. Tucker discovers several of her colleagues have died and the traces are leading back to a very powerful man who has no problem starting wars to get what he wants. Now Tucker and his war dog Kane must find out the truth and stop the man from succeeding with his diabolic plan.
I first read about Tucker Wayne in the short story TRACKER and I instantly liked both Tucker and Kane. WAR HAWK is the second book in the Tucker Wayne series, but I yet to read THE KILL SWITCH, which is the first book in the series. However, it didn't bother me much when I started this book. James Rollins starts off the book in such a way that you quickly get a grip on the characters without feeling lost and I was hooked right from the start with an interesting scene from WW2 that has special meaning to the storyline.
I enjoyed reading WAR HAWK very much. I have loved James Rollins Sigma series for years and it's really great to read this spin-off series. I love the connection to the Sigma books, but I also enjoy this is a series that without any problem can stand on its two legs (or four) without support from the characters in the Sigma books. Tucker such a great character and I love his partnership with Kane. I think Tucker and Kane's relationship is what really makes the book special. And, reading about their way of working together and their "communications" is amazing. The story in WAR HAWK can be a bit technological, and sometimes discussions can go over my head. But, I don't mind as long as it doesn't get boring, and WAR HAWK never gets boring.
I think WAR HAWK will appeal to people that love to read adventure books. The book is well written, intriguing and thrilling. I'm glad I have THE KILL SWITCH because I'm really looking forward to reading it as well.
Learn more about War Hawk
SUMMARY
Former Army Ranger Tucker Wayne and his war dog Kane are thrust into a global conspiracy that threatens to shake the foundations of American democracy in this second exciting Sigma Force spinoff adventure from New York Times bestselling authors James Rollins and Grant Blackwood.
Tucker Wayneís past and his present collide when a former army colleague comes to him for help. She's on the run from brutal assassins hunting her and her son. To keep them safe, Tucker must discover who killed a brilliant young idealistóa crime that leads back to the most powerful figures in the U.S. government.
From the haunted ruins of a plantation in the deep South to the beachheads of a savage civil war in Trinidad, Tucker and Kane must discover the truth behind a mystery that leads back to World War II, to a true event that is even now changing the world . . . and will redefine what it means to be human.
With no one to trust, they will be forced to break the law, expose national secrets, and risk everything to stop a madman determined to control the future of modern warfare for his own diabolical ends. But can Tucker and Kane withstand a force so indomitable that it threatens our very future?
---
What do you think about this review?
Comments
No comments posted.

Registered users may leave comments.
Log in or register now!