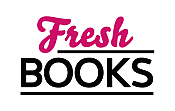 Summer Reads are HOT in July!
"This dashing, sword-wielding heroine saves the day!"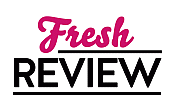 Reviewed by Monique Daoust
Posted April 26, 2016

Lila Merriweather is now in a position to finally avenge her mother's murder and stop her killer, Victor Draconi, from committing further horrors. He is more determined than ever to exert his dominance over all the Families in Cloudburst Falls, and will literally stop at nothing. With the help of her friend Felix, her boyfriend Devon Sinclair, and a new unexpected ally, Lila is on the warpath, will the full support of the Sinclair Family. Lila senses Victor will strike soon, only the where, how and when remain...
BRIGHT BLAZE OF MAGIC is darker than the previous books, and Jennifer Estep hits us with everything she's got in the explosive conclusion of the Black Blade trilogy. Ms. Estep's superb worldbuilding doesn't falter for a moment, and the characters demonstrate sides we hadn't seen previously. The author's eloquent prose effectively conveys the most spectacular images, so vivid it feels like watching a movie. The writing is crisp and clear, and positively lyrical at times, the dialogues are spot-on, and the story moves at breakneck speed. I still haven't gotten over my issue with the overuse of onomatopoeias though, especially as they are in italics: I feel as if I'm running full speed and I suddenly hit a pothole; I find it quite distracting, still it's the only negative thing I have to say against the whole Black Blade trilogy.
I really liked how the teenage friends worked together as a team, without any silly bickering, and also that the budding romances don't take any more place than they ought to. It's more realistic, as Lila and her friends have other things than romance on their mind, such as staying alive! This series was meant to be action-packed, and it remains that way until the end. Another highlight is that no one, except the horrid Victor, is entirely good or bad, and that also contributes to a feeling of authenticity even with the supernatural angle, and the magickal elements are outstanding, even better than in the two previous instalments. But what I appreciate the most is that it is about female empowerment: Lila is a real heroine, and a true leader. BRIGHT BLAZE OF MAGIC was exactly the ending I wished for this exciting series!
SUMMARY
Bad Things Always Come In Threes…
As a thief, I'm good at three things: hiding in the shadows, getting in and out unseen, and uncovering secrets. I put these skills to work for the Sinclair Family, one of the magical mobs that run the tourist town of Cloudburst Falls.
Everyone knows Victor Draconi wants to take over all the other Families--and kill every last Sinclair. What they don't know is that I'm on to him, and no way will I let the man who murdered my mom get away with hurting all the other people I care about. Especially when I've got places to break into, stuff to steal, and Devon Sinclair fighting right by my side…
---
What do you think about this review?
Comments
No comments posted.

Registered users may leave comments.
Log in or register now!