"A foul deed in the flooded Somerset Levels"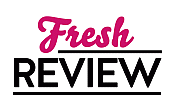 Reviewed by Clare O'Beara
Posted April 24, 2016

Set in Somerset, southwest England, this insightful detective story explores crime in a rural community and how politics is never far away. DEAD LEVEL refers to the Somerset Levels, a broad expanse of peat marsh which absorbs winter rain to flood and can make travel hazardous. Nick Dixon drives a Land Rover but even this copper finds it tough going to get through the flooded roads.
Dixon is re-opening a case of a death in 1994, because forensic science has improved and new evidence may arise. I like that he has Type 1 diabetes but this is just a routine part of life. DI Dixon is living cheerfully with DC Jane Winter and they swap notes on cases. Then, on Christmas Eve, the body of a woman is found, killed viciously in a presumed burglary. What makes this complicated is that she is the wife of Tom Perry, a political candidate in the upcoming by-election.
References to a controversial case explain why Dixon is not called upon to pursue the matter when the lower status policewoman is. Dixon is sidelined due to a disciplinary proceeding which is described scantily but sufficiently. The senior investigating officer is also a woman, DI Janice Courtenay. Countering this image we find that Elizabeth Perry had taken degrees but gave up work to become a politician's wife. Satellite images and road cameras help the police make sense of routes but the undredged river threatens to burst its dykes in the pouring rain, so hasty precautions are being taken by locals and some roads are inaccessible. Of course, the media arrive; also it's Christmas.
I found DEAD LEVEL very well written, not only to convey the humanity of the characters amid the forensic form, but to depict the grief which accompanies a cruel death and the rigours of the policing job at Christmastime and New Year. Family plans have to take a back seat to poring over the minutiae of someone else's family life in search of motive and opportunity. The only snag I found with the writing is that names Janice or Jan and Jane are easy to confuse. The outdoor element is strong with cliff climbing, rivers, flooded fields and tides. We also learn about being a political candidate, but these sessions are alternated with lively action.
Author Damien Boyd is a solicitor and has worked in criminal law, including the Crown Prosecution Service, bringing his experience to this intelligent, painstaking police procedural. Damien Boyd has gained my admiration with DEAD LEVEL and modern crime fans should grab this one fast. I hope to read more from DI Nick Dixon in the future.
SUMMARY
In the early hours of Christmas Eve, the wife of parliamentary candidate Tom Perry is brutally murdered in an apparent burglary gone wrong.
With the by-election campaign about to start in earnest, and the festive season in full swing, torrential rain brings with it flood warnings on the Somerset Levels.
Suspended on full pay and transferred to the cold case unit, Detective Inspector Nick Dixon is languishing on the sidelines as the investigation into Elizabeth Perry's murder unravels and the floodwaters rise.
Returning to duty, Dixon is convinced that the answer lies hidden in Tom Perry's political life, but why was Elizabeth the target and not her husband? The more Dixon uncovers, the further he is from finding the truth…
Dead Level is the fifth novel in Damien Boyd's addictive DI Nick Dixon Crime Series.
---
What do you think about this review?
Comments
No comments posted.

Registered users may leave comments.
Log in or register now!