"Quirky but oh so fun cozy mystery featuring ghosts"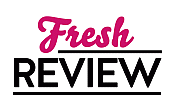 Reviewed by Debbie Wiley
Posted April 19, 2016

Mystery Woman Sleuth | Mystery Paranormal | Mystery Cozy
Gianna Mancini sees ghosts, a trait that can lead to some very difficult scenarios. A tingling in her finger lets her know that Freezer Dude, a ghost she first saw when she was eight years old, is nearby. Gianna is somewhat fearful of Freezer Dude as he doesn't behave like the other ghosts she sees; Freezer Dude doesn't just want to have a last wish or message delivered so he can pass on. Unfortunately, Freezer Dude isn't the only ghost plaguing Gianna currently as she's also being followed by Thomas Sterling, a recent victim of an explosion. Can Gianna unravel what is going on so she can get a little peace and perhaps some time alone with her boyfriend, Julien?
TWO GHOSTS & A LOVE SONG is the second book in the Dead by Numbers series and seems to pick up right after the first book. I wish I'd read the first book prior, if only to have a bit less confusion at the beginning of the story about Freezer Dude. However, Jennifer Fischetto quickly catches new readers to the series (such as myself) up to speed so that we can fully enjoy and appreciate TWO GHOSTS & A LOVE SONG.
Gianna is a bit of an oddball and I like that Jennifer Fischetto doesn't try to minimize how difficult life would be for someone who sees ghosts. Instead, Gianna has learned to cope and relies on her family for the warmth and support they provide. In fact, one of the most beautiful aspects of TWO GHOSTS & A LOVE SONG is the relationship Gianna has with her family. I particularly like her brother, Enzo, and the fact that he's a cop keeps Gianna on her toes when it comes to her ghost- revealed secrets.
TWO GHOSTS & A LOVE SONG is a quirky but oh so fun cozy mystery. I love that the freezer is the portal for the ghosts‐it fits in perfect with the family owning a deli. The mystery itself is quite entertaining as the ghosts send Gianna on a whirlwind investigation that ends up with the most unexpected solution. If you like your cozy mysteries on the humorous side, then look no further than TWO GHOSTS & A LOVE SONG!
SUMMARY
From National Bestselling author Jennifer Fischetto comes the second installment in her hauntingly humorous Dead by the Numbers series...
Gianna Mancini does not have your average problems. Sure, her family is loud, her love life complicated, and her career still struggling to get off the ground. But Gianna has unique problems too...she sees dead people. And when a small explosion happens not far from her home, Gianna discovers the ghost of Thomas Sterling, son of the Sterling automotive empire. He refuses to move on to the afterlife until Gianna tells his fiancée, Serena, that he loves her. Not one to let the dead linger, Gianna locates the woman and passes on the message...but nothing is ever as simple as it seems.
One message from the beyond turns into a warning to the very much alive, and Gianna suddenly find herself trying to keep Serena safe. Between her duties to the dead, auditioning for a singing gig, and trying to get rid of Freezer Dude, a pesky ghost from her past, Gianna has her hands more than full. With help from her boyfriend, Julian, and her cop brother, Enzo, Gianna needs to find the killer fast...before she end up on "the other side."
---
What do you think about this review?
Comments
No comments posted.

Registered users may leave comments.
Log in or register now!