"CHARM, ROMANCE AND A LITTLE SOUTHERN MYSTERY"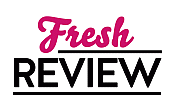 Reviewed by Patricia (Pat) Pascale
Posted April 19, 2016

Contemporary Chick Lit | Mystery
Southern Belle Suzanne Hamilton is 33, a size 6, beautiful, and a serial dater. She is a successful Premier Events Planner in Atlanta, where she knows everyone who is anyone. Suzanne is content in her single life, with no plans for marriage. She has a long history of sexual relationships lasting short periods of time, with her ending them for silly reasons. Suzanne is never ready -- or willing -- to commit. Unlike her best friend, Marci, who is married and expecting her first child with her college sweetheart Jake. Suzanne does not know how to share her friend's joy, and Marci tells her she is self- centered and selfish. This leads to a serious rift between them.
She is working non-stop on her next event, one that could open new doors for her. It is for Dylan Burke, handsome country singer sensation. Their first meeting, however, does not go well. They begin sparring, and Suzanne ends up insulting his family. Not a great beginning for Suzanne, but she will work on it.
Ms. Pullen is a wonderful storyteller with a cast of characters. My hero and favorite character is Dylan, the talented dreamboat. He is sweet, thoughtful, has a sense of humor that I found super- appealing. He adores his family and friends, and his loyalty to those he loves is always and forever. He falls in love with Suzanne quickly, but is patient until she can let go of her restrictions and fears about lasting love.
REGRETS ONLY has it all! A sprinkle of romance with a dab mystery. Add a pinch of family dynamics, blend in a few dreams with a dab between the sheets that will cause some blushing. A delightful recipe for a sweet journey where Suzanne and Dylan find their happily ever. I love this book..it is on my keeper shelf!
SUMMARY
At thirty-three, Suzanne Hamilton has no regrets.
A successful event planner with a swanky condo in a hot Atlanta neighborhood, she's got a close group of friends and a list of men a mile long who would happily bend over backwards to win her heart.
Plus, she's just landed the event that will take her career to the next level.
Then a freak accident changes everything. Humiliated, with her career in tatters, Suzanne's lost her business not to mention her self-respect. She's managed, however, to retain the surprising support of her newest celebrity client: the sexy country music star, Dylan Burke.
Against her better judgment, but without any better offers, Suzanne agrees to plan a wedding for one of the Burke sisters. But when she comes to realize her freak accident was anything but, her catalog of past relationships turns into a list of suspects and Suzanne must question everything―her career, her friendships, and most acutely, her own dating rules.
As it turns out she might have quite a bit to regret after all.
Taking place a few years after the events of The Marriage Pact, M. J. Pullen returns to the same captivating group of lovelorn friends, this time following Suzanne as she discovers that her trusty rules no longer apply.
Raising the stakes, Pullen delivers an absorbing, romantic novel that shows how someone with a "perfect life" can lose it all―and then find everything.
---
What do you think about this review?
Comments
No comments posted.

Registered users may leave comments.
Log in or register now!