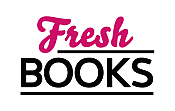 Great new reads in September
"Will her heartbreak last forever?"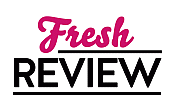 Reviewed by Patricia (Pat) Pascale
Posted April 19, 2016

Life is good for Diane, she's happily married to Colin, with the joy of their dearest daughter, Clara, now almost 5 years old to complete her family. That all changes in a swift moment when their lives are taken in a terrible truck accident. Now a year later Diane is a recluse cut off from all communication with friends and family. Her gay friend, Felix, visits and nags her to return to the "land of the living" every day to no avail. He helps her in her Paris literary book shop, HAPPY PEOPLE READ AND DRINK COFFEE. But Diane has no interest in her shop now. She just wants to be alone, mired in grief, sleeping, crying and remembering.
One day, Diane, while thinking of Colin, recalls he always wanted to visit Ireland. She finds a map of Ireland, and studies it. She indiscriminately stabs at a location. It is a small coastal town called Mulranny. Suddenly that is where she wants to be. She packs up, says goodbye to her family, who are livid, and Felix who wants to go along but is understanding when she refuses his company.
Arriving at her rented cottage retreat, it more than meets her needs. It is quiet and peaceful. Close to the sea and town with a pub, there is one neighbor, who is not currently in residence. Diane finds it easy to return to her solitude. Jack and Abby, the owners, welcome her but she is wary and prefers to be alone. When she meets Edward, her attractive next door neighbor, who is also a loner, he is rude, abrasive and ignores her. He is a photographer who comes and goes. His dog, Postman Pat, immediately becomes her pal and follows her everywhere. When Edward asks her to pet-sit his dog, she agrees. Slowly they become semi-friends so when Edward invites Diane to accompany him to the Aran Islands for three days where he is heading to take photographs in his favorite place, she accepts. Their time in the islands brings them closer and a romance begins. It is only when they return to Mulranny that life intrudes and causes problems.
HAPPY PEOPLE READ AND DRINK COFFEE is presently in development for a feature film that I eagerly await. Ms. Agnes Martin-Lugand takes us on a sensitive journey to a lovely location where Diane grapples with her loss, and what she must do to move forward. I found it to be a sad story and the ending to me is even sadder. I do believe this is not the end of Diane's quest for love and happiness and I look forward to the next chapter in her life. HAPPY PEOPLE READ AND DRINK COFFEE is a great read but would be even better with my happy ending. Merci beaucoup, Ms. Martin-Lugard.
.
SUMMARY
Diane seems to have the perfect life. She is a wife, a mother, and the owner of Happy People Read and Drink Coffee, a cozy literary cafe in Paris. But when she suddenly loses her beloved husband and daughter in a tragic car accident, the world as she knows it instantly vanishes.
Trapped and haunted by her memories, Diane retreats from friends and family, unable and unwilling to move forward.
But one year later, Diane shocks her loved ones and makes the surprising decision to move to a small town on the Irish coast, finally determined to heal and rebuild her life aloneóuntil she meets Edward, the attractive yet taciturn Irish photographer who lives next door.
At first abrasive and unwelcoming, Edward initially resents Dianeís intrusion into his life of solitude . . . until he can no longer keep her at armís length, and they fall into a surprising and tumultuous romance. But will it last when Diane leaves Ireland, and Edward, for the home she once ran away from in Paris?
At once heartbreaking and uplifting, Dianeís story is deeply felt, reminding us that love remembered is love enduring.
---
What do you think about this review?
Comments
No comments posted.

Registered users may leave comments.
Log in or register now!