"Why do bad things happen to good people?"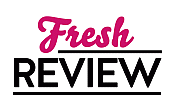 Reviewed by Viki Ferrell
Posted April 18, 2016

Thriller Medical | Inspirational Mystery
Life is hard enough for Dr. Sarah Gordon. Eight months ago she lost her husband and two-year-old daughter in a car accident. Now someone is harassing her: late night hang-ups on phone calls, a prowler in her yard and a fire in her garage. It isn't until the fire that Sarah gets the police involved. Detective Bill Larsen is assigned to investigate the case, because the deputy fire chief declares it arson. When Bill asks Sarah to come down to the police station for questioning, she calls her late husband's best friend and attorney, Kyle Andrews, to go with her.
As the harassment escalates, Bill and Kyle keep close tabs on Sarah. Their interest in this case grows to be more personal than professional. Both men begin vying for the attention of this widowed ER doctor. Sarah doesn't need that added stress in her life right now. She just wants the person that is harassing her found and brought to justice. With every lead Bill gets culminating in a dead end, will that ever happen?
MEDICAL JUDGEMENT is a masterfully written, inspirational medical thriller. Dr. Richard L. Mabry certainly gets the medical facts right and shares great insight into people's emotional and mental states. Sarah does a lot of quiet soul-searching throughout the pages. She is angry with God for all the things that have recently happened in her life. She doesn't feel she can trust anyone and suspects even those who are trying to help her. Other supporting characters share some of the internal battles they are fighting.
MEDICAL JUDGEMENT is a story about the baggage we carry through life, rather than giving it all to God. We can't see the future, but we need to know and trust that God is in control. Dr. Mabry's characters are well-developed, the plot is fast-paced and the storyline will keep you turning pages to the end, where there are quite a few very surprising twists with the outcome. Don't miss this great thriller!
SUMMARY
Someone is after Dr. Sarah Gordon. They've stalked her and set a fire at her home. Trying to recover from the traumatic deaths of her husband and infant daughter is tough enough, but she has no idea what will come next. Her late husband's best friend and a recovering alcoholic detective are trying to solve the mystery before it's too late, but both appear to be vying for her affection as well. Sarah finds herself in constant fear as the process plays out.
As the threats on her life continue to escalate, so do the questions: Who is doing this? Why are they after her? And with her only help being unreliable suitors in competition with each other, whom can she really trust?
Excerpt
Acrid smoke assaulting her nostrils brought Dr. Sarah Gordon awake. Was the noise downstairs real, or was it a part of a dream? No matter. The smoke was real. Her house was on fire.

Her first impulse was to make sure Jenny was safe. But first, she needed to wake Harry. Sarah reached to her left across the king-size bed, but when her hand touched a bare pillow she realized her husband wasn't there. He was dead. He'd been dead for eight months now. So had her daughter. Sarah was alone… in a burning house.

Or was she alone? Had she really heard a noise? Was someone down there, waiting for her to come down those stairs? She couldn't stay up here and burn to death, though. What should she do? Rules and admonitions, read or heard long ago and almost forgotten, swirled through her mind. Sarah stopped and forced herself to think logically, just as she would when faced with a problem in the emergency room.

She threw on a robe, shoved her feet into slippers, grabbed her cell phone and in a few strides covered the distance to the door leading from her bedroom into the hall. Feel the door. If it's hot, find some other way out.

Cautiously, she pressed her palm against the door…
---
What do you think about this review?
Comments
No comments posted.

Registered users may leave comments.
Log in or register now!