"When your household gadgets break down, buy a robot"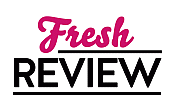 Reviewed by Clare O'Beara
Posted April 18, 2016

Science Fiction | Science Fiction Romance
You remember the James Thurber short story in which the husband sees a unicorn in the garden, and his wife thinks he's crazy? A similarly surreal scene begins this entertaining British book as the wife notifies her husband about A ROBOT IN THE GARDEN and they discuss the broken latch on the gate which the husband was supposed to fix.
Amy and Ben have a marriage in which Amy works as a lawyer and Ben looks for a job. Only now he's keeping an eye on the robot. It calls itself Tang and doesn't work well or speak coherently. It looks pretty beat up and haphazard, not much use for domestic work, and it just sits in the garden. Amy thinks a proper new android would be useful, since she does much of the housework and cooking. But Tang is just in the way. After a row, Ben decides to take Tang to his makers in California for repair.
On the flights and road trip we see a lot of life with mobile mechanical assistants, including an android fetishists club - yes, it seems this is a book for adults - a Japanese karaoke bar and the offices of electronics firms. Ben also thinks back over his marriage, trying to recall happy days or to see what went wrong. We start to see household androids and robots as having a personality, maybe even an identity, of their own. And we ask ourselves how they should be treated. Looking after an inconvenient, sometimes uncooperative pile of ambulatory scrap and circuits starts to change Ben, in unexpected ways.
Deborah Install has clearly had fun in creating her story and giving her robot Tang a personality and a murky past. With some strong language and adult issues, this is a fine read for grown ups and those who don't want to grow up just yet. Deborah is a copywriter at a marketing and design agency, which in the future will presumably be marketing household help with chips and circuits. A ROBOT IN THE GARDEN will keep you amused. Just watch out for the oil leaks on the carpet.
SUMMARY
For fans of THE ROSIE PROJECT and THE CURIOUS INCIDENT OF THE DOG IN THE NIGHTTIME, A broken man and his damaged robot build an unlikely friendship-with some assembly required.
Ben's really great at failing at things-his job, taking the garbage out, and being a husband. But when he discovers a battered robot named Tang in his garden, he decides to get out of his couch-ridden comfort zone. Without a crucial bit of machinery, Tang will stop working, and Ben can't let that happen, especially since he's already alienated everyone else he cares about. Determined to achieve something for once in his life, Ben sets out to fix his new robot comrade and soon discovers that Tang might be just the thing to fix what's broken in Ben. Funny, touching, and charming, A Robot in the Garden explores what it is to be a man, a sentient being, and a friend.
---
What do you think about this review?
Comments
No comments posted.

Registered users may leave comments.
Log in or register now!