"Perfect blend of Kim Harrison's two worlds"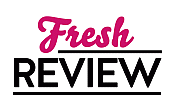 Reviewed by Debbie Wiley
Posted April 9, 2016

Novella / Short Story | Fantasy Urban
What could be better than a new Rachel Morgan or Peri Reed book? How about a Kim Harrison short story featuring both of these strong woman? WAYLAID is set in Peri's world, where technology rules and magic is something found only in video games. Peri and Jack have just completed a mission and are enjoying some down time when Jack unintentionally summons Rachel Morgan, a witch, to Peri's futuristic world. Will these two strong-willed women work together to find a way to send Rachel home?
I have to admit to a bit of fangirly squeeing when I saw that Kim Harrison had this short story combining two worlds I dearly love. Rachel Morgan is one of my all-time favorite urban fantasy characters, and I'm quickly becoming a fan of Peri Reed and the Peri Reed Chronicles already so WAYLAID is just the sort of story that thrills me to no end. And oh boy, did Kim Harrison ever deliver one heck of a great story! WAYLAID is the perfect blend of the two worlds as I loved seeing Peri and Rachel try to get a sense for one another.
Rachel's reaction to Peri's world is quite amusing at times. Rachel is accustomed to having magic at her fingertips, but in Peri's world the magic just doesn't work. And oh, who didn't laugh at Peri's scoffing of witches and vampires, especially when she deems the movies about snakes on planes and giant crocs in Lake Placid as being more believable? However, it is Jenks, as usual, who steals the show! I absolutely love Jenks and his sometimes quite sarcastic approach to life so any story including Jenks is almost guaranteed to be a hit with me!
WAYLAID gives me hope that we haven't seen the last of Rachel Morgan and The Hollows characters we've come to know and love. Peri Reed is a great new heroine but I'm not ready to let go of Rachel yet either. Perhaps we'll see more of these two incredible women working together in the future. In the meantime, if you love the paranormal or are just missing Rachel Morgan and Jenks, give WAYLAID and Peri Reed a chance. I can't wait to see what else Kim Harrison has in store for us!
Learn more about Waylaid
SUMMARY
Worlds collide when Rachel Morgan of THE HOLLOWS meets Peri Reed of THE DRAFTER in this exciting new short story from #1 New York Times bestselling author Kim Harrison.
The paranormal and the futuristic meet in this thrilling novella featuring your favorite badass heroines from two of "the amazingly gifted" (RT Book Reviews) Kim Harrison's most beloved series: the Hollows and the Peri Reed Chronicles. The magic of the Hollows runs full force into the technological sophistication of The Drafter when a device capable of carrying a city's data stream pulls Rachel, the bounty hunter witch of the Hollows, between realities, marooning her in a world where the supernatural holds no sway. To get Rachel and Jenks home, Peri, the dangerous renegade of 2030, must decide what will chart her future: her blind trust in those who grant her power, or her intuition telling her to believe.
---
What do you think about this review?
Comments
No comments posted.

Registered users may leave comments.
Log in or register now!