"Spectacular conclusion to the heartwarming romantic suspense trilogy"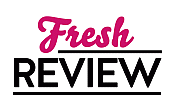 Reviewed by Debbie Wiley
Posted April 6, 2016

Sam Jakes hasn't been home since a tour in Afghanistan nearly killed him. Burned and scarred after a bomb blew up, Sam still struggles with PTSD on a daily basis. Unfortunately, a murder investigation has sent him home, filled with regrets for the time he has missed with family-and Lainey Pickett, the only woman he's ever loved. Lainey is still in town but she too carries her own scars, both emotionally and physically. Can Sam and Lainey rekindle the love they once shared? And just who is behind all of the killings in Mystic, West Virginia?
Sharon Sala concludes her spectacular Secrets and Lies trilogy with DARK HEARTS. DARK HEARTS picks up immediately after the stunning cliffhanger from the second book, COLD HEARTS, so I highly suggest you at least read that book prior to jumping into DARK HEARTS. The storyline is intertwined throughout the trilogy, however, and any Sharon Sala book is a guaranteed winner so you can't go wrong if you start from the beginning of the Secrets and Lies trilogy.
Lainey and Sam are one of my favorite couples in a romance novel. Sharon Sala does a marvelous job at giving us enough of their history together without overshadowing the current storyline. The scene where they openly share their physical scars with one another still makes me teary eyed, as the emotional pain Lainey and Sam have endured seeps through the pages.
Sharon Sala is a master at crafting emotional romances that pack a powerful punch and DARK HEARTS is no exception. I love that we see real world situations, such as PTSD and breast cancer, openly addressed in such a sensitive manner. I'm sorry to see the end of the Secrets and Lies series as I've thoroughly enjoyed meeting each one of Sharon Sala's wonderful characters. If you love heartwarming and emotionally charged romantic suspense stories, then look no further than Sharon Sala and DARK HEARTS!
SUMMARY
Some lies never stay buried…
Betsy Jakes was having nightmares, nightmares that could solve a decades- old mystery. And for someone in her small town, that meant she had to die.
When Sam Jakes returns home to help his brother solve their mother's murder, two things shake him to the core. This crime is clearly the work of a serial killer who has struck twice before. And…Lainey Pickett is still in town. The woman he walked away from without an explanation years ago has just walked back into his life. She still holds a grudge—and his heart.
As Sam digs deeper into the murders and thirty-year-old secrets begin to emerge, he finds himself racing against time not only to catch a killer but to keep Lainey, the only woman he'll ever love, from falling victim, too.
---
What do you think about this review?
Comments
No comments posted.

Registered users may leave comments.
Log in or register now!