"Finally the truth will be revealed."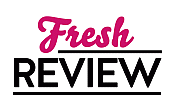 Reviewed by Sandra Wurman
Posted March 26, 2016

Thank goodness. I couldn't wait any longer for DARK HEARTS book three—the final book—in the Secrets and Lies Trilogy. The puzzle has been getting more and more convoluted and complicated. There isn't a soul in Mystic, West Virginia who isn't a possible suspect—except for the dead bodies. Dead bodies that just keep popping up— in some cases quite literally. All and all a nail biter for the reader and of course the local law officials. Sharon Sala penned the crime of the century novel in three equally intriguing parts, and now with DARK HEARTS we finally get to know—who did it.
Sam Jakes is returning home—battle scarred psychologically and physically—with regrets too numerous to mention. Sam is summoned by his brother Trey. Their mother is dead and their sister Trina is in critical condition. Someone gunned them down.
In this small town there is a killer, and this killer has targeted very specific people. Trey had just begun to get suspicious about the connection between the last two victims. Both had graduated with his mother from high school. They all were involved in a tragic car accident the night of graduation. And for some truly unknown reason someone has decided to kill those who survived the crash. Trey and Sam's mother is the latest victim.
In the beginning, the deaths were looked at as suicide or work related accidents. But there were suspicious circumstances. Now with this latest incident, there is no way to avoid the obvious. These people were killed, and that means there is a murderer amongst them. Someone they all know—probably for years. Someone who for some reason has decided to seek vengeance against these people many years after that car accident.
Crazy—impossible to believe, and yet...Trey has his work cut out for him. Anyone he would suspect is a friend or neighbor. And to complicate matters Trina might be the only witness to have survived these murders. Keeping her alive is utmost in Trey's mind and preventing the killer access so he or she can finish the job is crucial. Sam and Trey are going to have to use all and any of their resources to get to the bottom of this mystery. And now they've discovered another body. Is there any connection between this corpse and the case?
Sharon Sala puts us directly into the mind of the murderer all through DARK HEARTS. We see each incident through his mind. Sala lets us know he is there among all the good citizens of Mystic. They know him. All the more creepy and sinister. Hide in plain sight. Brilliantly done.
DARK HEARTS finally puts this strange horrible case to rest, but Sharon Sala makes us wait till the bitter end to reveal the killer's identity. In the meantime we make random decisions about guilt and innocence. But the ending is sure to surprise most of us armchair detectives. Secrets and Lies is a fabulous trilogy replete with numerous twists and turns about a seemingly innocent accident that evolves into a serial murder. The way Sharon Sala uncovers clues and information is ingenious, and you will have to read DARK HEARTS to witness that first hand. As I did in my reviews for the first book WILD HEARTS and the second COLD HEARTS, I highly suggest reading all three in this trilogy starting from book one. WILD HEARTS sets you up. COLD HEARTS gets you thinking. DARK HEARTS you finally discovers the truth.
SUMMARY
Some lies never stay buried…
Betsy Jakes was having nightmares, nightmares that could solve a decades- old mystery. And for someone in her small town, that meant she had to die.
When Sam Jakes returns home to help his brother solve their mother's murder, two things shake him to the core. This crime is clearly the work of a serial killer who has struck twice before. And…Lainey Pickett is still in town. The woman he walked away from without an explanation years ago has just walked back into his life. She still holds a grudge—and his heart.
As Sam digs deeper into the murders and thirty-year-old secrets begin to emerge, he finds himself racing against time not only to catch a killer but to keep Lainey, the only woman he'll ever love, from falling victim, too.
---
What do you think about this review?
Comments
No comments posted.

Registered users may leave comments.
Log in or register now!