"A stunt woman is shot and the actress she was replacing is missing."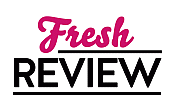 Reviewed by Shellie Surles
Posted March 16, 2016

Suspense Psychological | Mystery | Thriller
Cassie sits in a mental hospital she put herself in right after filming the final scene of Dead Heat and seeing the stunt woman Lucinda Rinaldi shot with a shockingly real gun and bullets. Then the star of the movie Allie Kramer, the person who was suppose to be in that scene, America's sweetheart and Cassie's sister, goes missing.
Cassie can't stay in the hospital anymore, she has to find her sister. She knows she is the number one suspect, but it doesn't matter. She must know the truth. Thrown together with her estranged husband, Cassie begins an investigation that quickly places them all in danger.
To make matters worse the media is hounding Cassie. Her mother and sister were both very famous actors, and while Cassie has had small parts here and there it was nothing like their fame. So who better than the sister, traumatized by a previous kidnapping, to kill the sister she is jealous of. The police are so convinced Cassie killed her sister they won't help her look anywhere else for answers. As the police get ready to charge her, Cassie knows time is running out and danger is mounting.
The characters created by Lisa Jackson are as diverse as they are layered. You are never quite sure who to trust. The mystery surrounding this family of famous women is beautiful in its twists and turns.
Lisa Jackson is very good at suspense and keeping you guessing. AFTER SHE'S GONE is more proof of her skill. You think you know who did it—then you change your mind, then you're back again, and you were right all along...well kinda.
SUMMARY
In this explosive new thriller, #1 New York Times bestselling author Lisa Jackson delves into the deep bond between two sisters and their shared dream that becomes a harrowing nightmare of madness, hatred and jealousy…
Cassie Kramer and her younger sister, Allie, learned the hazards of fame long ago. Together, they'd survived the horror of a crazed fan who nearly killed their mother, former Hollywood actress Jenna Hughes. Still, Cassie moved to L.A., urging Allie to follow. As a team, they'd take the town by storm. But Allie, finally free of small-town Oregon, and just that little bit more beautiful, also proved to be more talented—and driven. Where Cassie got bit parts, Allie rose to stardom. But now her body double has been shot on the set of her latest movie—and Allie is missing.
Police discover that the last call to Allie's phone came from Cassie, though she has no recollection of making it. Instead of looking like a concerned relative, Cassie is starting to look like a suspect—the jealous sister who finally grew sick of playing a supporting role. As the tabloids go into a frenzy, Cassie ends up on a Portland psych ward. Is she just imagining the sinister figure who comes to her bedside, whispering about Allie—a visitor of whom there is no record? Is someone trying to help—or drive her mad?
Convinced she's the only one who can find Allie, Cassie checks herself out of the hospital. But a sudden slew of macabre murders— each victim masked with a likeness of a member of Cassie's family—makes Cassie fear for her safety and her sanity. The only way to end the nightmare is to find out what really happened to Allie. And with each discovery, Cassie realizes that no one can be trusted to keep her safe—least of all herself…
---
What do you think about this review?
Comments
No comments posted.

Registered users may leave comments.
Log in or register now!