"Two reluctant wolves find their more reluctant mate."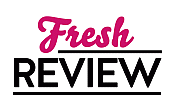 Reviewed by Annetta Sweetko
Posted March 14, 2016

Romance Paranormal | Erotica Paranormal
When Amanda Williams moved to Montana to live with her sister and away from her stifling, highly religious parents she feels free. But oh my, what she finds herself involved in is beyond her own vivid imagination. She has no idea that not one but two men will claim to be AMANDA'S WOLVES.
Sawyer Hamilton was reluctant to return to Montana because of his family and their link to the Masters family. That link means a Masters man and a Hamilton man share their mate with each other. Sawyer hates the idea of fate teaming him with a stranger, but what he doesn't know is that Logan Masters is no more thrilled than he is.
AMANDA'S WOLVES will keep you glued to the pages wondering how in the world this one will work out. You have reluctant shifters who are avoiding each other until forced to face the fact that they will also share a mate. I love the first meeting of the threesome; Amanda had been dreaming of being with two men for quite awhile, but when she meets them she is shocked to find they are real.
Adding to the not so small problem of convincing her she belongs is other inconveniences that rear their untimely heads. To name a few, there are trouble-making fanatics who frown upon the families' lifestyle; those who want the bloodlines to stay pure, loggers who are overstepping their bounds and a few other little details that add to a lot of action and of course some very, very steamy action while the duo convinces Amanda she should stay. I admit I haven't read all of author Becca Jameson Wolf Masters series. Though each one I have read might hold a common theme, the characters, action, and circumstances are always different, the reading very scintillating. I will have to find the ones I missed and play catch up, while waiting for the next book by Ms. Jameson.
SUMMARY
Hoping to break free of the stifling religious constraints of her parents, Amanda Williams has fled her childhood home in Oklahoma to join her sister in Montana. Things are looking up. She even has a promising job interview using her degree in anthropology. Now she just needs to get out of the apartment more and meet people.
Sawyer Hamilton has reluctantly moved to Montana to take a job as a wildland firefighter. With the exception of one brother, his entire family lives in the area. Every one of his local sibling shares their mate with a member of another family, the Masters. He has put off meeting any of them for long enough. If his destiny lies with one of the two remaining unmated Masters, it's time he faces his fate.
Logan Masters is working as a hiking guide for his family's business. He's aware Sawyer has moved to town, but has avoided meeting him. He doesn't have to come face to face with Sawyer to know they will inevitably share the same mate. When his younger sister presses the issue, he is forced to accept his destiny. They are fated to spend their lives together, but who is the woman they will share?
Amanda has no idea what she has gotten herself into when she agrees to babysit for her sister's friend. The unrest she has felt since moving to Montana increases tenfold when she meets the members of the Masters and Bartel- Hamilton families. She has dreamed of two men in her bed for weeks. When she steps in front of them and discovers they are indeed real, she is shocked speechless.
Finding themselves mated to a human female, Logan and Sawyer have mountains to climb. In addition to convincing Amanda of her place between them, they must also confront the latest spirit sightings and solve the challenging mysteries Fate has put in their path.
---
What do you think about this review?
Comments
No comments posted.

Registered users may leave comments.
Log in or register now!