"Erica Spindler pulls out all the stops with the beginning of a supernatural series that is not to be missed!"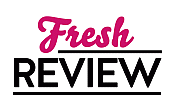 Reviewed by Lynn Cunningham
Posted March 14, 2016

Micki Dee Dare, a hard as nails police detective at the New Orleans Police Department, is in for a very unpleasant surprise when she is roped into taking on a new partner fresh out of FBI training. Zachary Harris is an agent but part of a brand new program of the FBI called The Sixers. This program is made up of people with abilities that the normal human being does not possess. The FBI has chosen the NOPD and Micki Dare, in particular, to partner with one of the newly launched Sixers.
Everything is all top secret, and even Micki is not allowed to know her new partner's special talents. This does not go over well with her, especially when she knows she is being left out of the loop of what is really happening. Not only has she been separated from the partner she trusted, but now there are young women disappearing in New Orleans and she has more pressing issues at hand than babysitting a "psychic" partner.
The one thing Micki did not count on happening is how hot her new partner is and the effect he will eventually have on her. They jump almost instantly into crime investigations because it seems murder and kidnapping waits for no one. These kidnappings are quite different, too. They leave behind hateful, murderous energy along with horrific clues. Only time will tell if the human super detective and the not completely human special agent can work together successfully to save the victims before it is too late.
I have been a longtime fan of Erica Spindler and have read every one of her books. That made it even more exciting to me when I learned she is writing her first series. THE FINAL SEVEN is the first book in the Lightkeepers series and introduces the two main characters along with a few others who will be appearing in future installments of this series.
Ms. Spindler does not disappoint! THE FINAL SEVEN takes off at a brisk pace and only gains speed as it moves along. This plot is a suspense and supernatural lover's dream complete with all the ingredients to make an immensely gripping story. I found myself saying many times I would read just one more chapter until I found it to be 3:00 AM and I was still greedily soaking up the words on the pages.
THE FINAL SEVEN is a wonderful introduction of Erica Spindler's work for the uninitiated and is a must read for her fans. I cannot convey how excited I am to know there will be more books forthcoming in the Lightkeepers series. I promise you will feel exactly the same way when you have completed THE FINAL SEVEN.
SUMMARY
The first Saturday in July. . .
A missing coed . . .
The number seven carved into her door . . .
The countdown has begun.
THE FINAL SEVEN
New Orleans Detective Micki Dee Dare is a seasoned, no-nonsense cop. She doesn't need a partner, especially not Zach "Hollywood" Harris, an irreverent charmer, fresh out of an experimental FBI program. And her assignment — keep him alive while he fights crime using the special skills he brings to the table — is not what she signed up for. But the die has been cast and there's nothing she can do about it.
Micki soon realizes there's more to her partner than meets the eye—and more at stake than catching bad guys and closing cases. There's a new kind of evil at work the Crescent City, more cunning, more powerful than any she's ever encountered. And she and Zach may be the only ones who can stop it.
As another coed goes missing and the darkness closes in, Micki must face a terrifying truth: this time she might not make it. This time the evil they're facing might destroy them all . . .
Full of surprise twists and unexpected turns, THE FINAL SEVEN is a heart-pounding thriller that will keep you on the edge of your seat until the very last page.
---
What do you think about this review?
Comments
No comments posted.

Registered users may leave comments.
Log in or register now!