"Buckle up and get ready for the freakiest horror show you have ever loved!"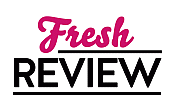 Reviewed by Lynn Cunningham
Posted March 14, 2016

Johnathan Martin Delaware Deseronto is a big man. He is also a very bad man, the worst of the worst serial killers who ever walked the earth. Even more horrifying is that he so very good at what he does he is practically invisible. At least until the night he chooses the wrong victim.
Marissa Madison is a beautiful nineteen-year old nursing student who is home from school to help celebrate her favorite holiday: Halloween. Marissa is a very special young lady in that she possesses a unique set of psychic abilities. It is through these abilities that she senses Deseronto as soon as he fixates on her.
Events get crazy on the night after Halloween when Deseronto sets his plan in motion to take Marissa and do what he does best. There is a slight problem, though. Marissa's abilities do not die with her. Instead, she takes this inhuman monster on a trip through her last couple of days as a living person. Oh yes, she has a huge surprise in store for him.
PHANTOM EFFECT is such a unique horror tale that it is almost impossible to describe. Suffice it to say there are as many creepy, terrorizing and chilling moments present as you would expect to find in a great horror book. Yet, there are so many more things included to make PHANTOM EFFECT a story that grabs you from the first sentence and holds you in its ironclad grip until that final page. It is almost as if you are afraid to see what is coming next, but you just have to look!
Michael Aronovitz has created one of the scariest characters you will ever meet on the printed page. Deseronto is a creature of a different mold than any of his counterparts in other books. Take Freddy Kruger, Michael Myers, and Jason Voorhees and blend them altogether and you have a pretty good idea of what Deseronto is like. He is completely, undeniably the stuff that creates nightmares.
As I was reading PHANTOM EFFECT, I could easily see Deseronto joining those past movie horrors on the big screen. Told from the viewpoint of both Marissa and Deseronto, readers are taken on a roller coaster ride like none other. This is not a happy book by any stretch of the imagination, but for horror aficionados, PHANTOM EFFECT is a vastly satisfying read and not for the faint of heart or the squeamish.
I cannot recommend PHANTOM EFFECT enough for those readers out there who love to be scared or who just want something a little different when it comes to their horror tales. You will not be disappointed!
SUMMARY
Jonathan Martin Delaware Deseronto is a six-foot-five serial killer with a problem. He's stuck out on I-476 in a heavy November rainstorm with two flat tires and the dead bodies of a cop and a co-ed named Marissa Madison in his trunk. Desperate to get off the highway, he drives his car on its back rims towards Exit 6. The car stalls on the ramp and Deseronto uses the last of its momentum to plunge over the crest of a steep slope and crash into a length of concrete pipe below. The car comes to rest on the edge of a construction site where machines are positioned to tear down an old Motel 6.
For Deseronto, the worst is yet to come. Marissa Madison had been a psychic of sorts while alive, using her ability to assist people in their personal journeys. Now, the ghost of Marissa will utilize her strange gift, trapping Deseronto in the abandoned motel, and forcing him to live the last, fatal week of her own life as a passive passenger in her body . . . Soon, Deseronto will experience something truly horrific: the mind-numbing terror of being stalked by himself.
---
What do you think about this review?
Comments
No comments posted.

Registered users may leave comments.
Log in or register now!