"Edgy, action packed, thrill ride"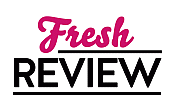 Reviewed by Annetta Sweetko
Posted March 14, 2016

Thriller Paranormal - Supernatural | Fantasy Urban
Our favorite coyote shapeshifter Mercy and her mate werewolf Adam returns with the action packed FIRE TOUCHED. Tensions are high in this offering as the werewolves are called on to help with a troll who is destroying everything and everyone on a bridge. In the aftermath they find themselves faced with a dilemma in the form of a human child who has lived many years in the Underhill.
Do they protect this child, who has a lot to learn about being human and being careful with his ability to use fire? Or do they turn him back over to the Fae and perhaps stop the threat of war. The choices ... tick off the Marrok (head of all werewolves) or the Fae?
FIRE TOUCHED is an edgy, action packed read that takes us all back to Mercy, Adam and the Tri-Cities pack. If you are fan of Patricia Briggs's Mercy Thompson novels you will be bounced right back into the drama surrounding the lives and loves of the pack members.
I always love spirited Mercy and quiet, strong Adam and a number of the pack members as they add a variety of interesting personalities to the pack. There has been one thing that has bothered me in past books since Mercy and Adam got married, and maybe even before, some of the pack members have been needling Mercy, treating her as if she didn't belong, and the Alpha never said a word about this treatment. You will find out why and you will also find out what is finally said and done about this situation. Despite the tension in this story there were quite a number of fun and funny moments and I really loved the "nudge." Sorry that one is too good to explain, you will have to read FIRE TOUCHED to find out what I mean. This goes on my TRA shelf, and I can't wait to get my hands on the next exciting read by Ms. Briggs.
SUMMARY
Tensions between the fae and humans are coming to a head.
And when coyote shapeshifter Mercy and her Alpha werewolf mate, Adam, are called upon to stop a rampaging troll, they find themselves with something that could be used to make the fae back down and forestall out-and-out war: a human child stolen long ago by the fae.
Defying the most powerful werewolf in the country, the humans, and the fae, Mercy, Adam, and their pack choose to protect the boy no matter what the cost. But who will protect them from a boy who is fire touched?
---
What do you think about this review?
Comments
No comments posted.

Registered users may leave comments.
Log in or register now!