"A dark and compelling story combining the paranormal and regency era romance"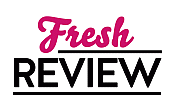 Reviewed by Lee Erin Berryhill
Posted March 11, 2016

Lady Helen is readying for her societal debut when she learns a maid has gone missing. She is determined to find the maid, but is unprepared for the world it leads her towards. A world, as it turns out, she was meant to be part of all along. Upon meeting Lord Carlston, a man with a ruined reputation, she learns about demons they both have the ability to destroy. Lady Helen soon finds herself torn between the world she has always known, and an obligation to join a new world and protect humankind from an evil only beginning to rise.
THE DARK DAYS CLUB starts Alison Goodman's Lady Helen series. The story is a compelling one combining regency era romance with the dark and supernatural. Helen's story starts much like any regency romance does. She's making her debut into society, and thinking about escaping her uncle's household with an advantageous marriage. Then Goodman throws in a dangerous, handsome, and mysterious lord, and the supernatural world is revealed to the reader. Helen is intelligent, funny, and is often torn between how she should behave and how she wants to. She doesn't always follow the societal rules of her time, but her rebellions are small, and this makes for a believable heroine set in the nineteenth-century. Lord Carlston has a dark and dangerous past, but he shows true kindness to Helen, and readers will be pleased to find he does have a moral compass. The tension between the two is palpable, but a romance never flourishes, at least not in book one.
The settings in THE DARK DAYS CLUB are both romantic and haunting. Goodman combines these elements much like she does in her plot to remind the reader they are in the romantic regency era, but are also reading about unnatural ghouls that are paranormal. The gardens and the poverty ridden neighborhoods Carlston takes Helen to are beautifully detailed, and the smells of the London streets will have readers wrinkling their noses in disgust. Goodman has clearly done a lot of research on the regency era, and I appreciate the historical accuracy throughout the story. Though readers may find THE DARK DAYS CLUB to be have a slow start, when the pace begins to pick up it never stops. THE DARK DAYS CLUB turned into a page-turning demon hunt with fantastic characters that ended all too soon.
SUMMARY
New York Times bestseller Alison Goodman's eagerly awaited new novel -- a Regency adventure starring a stylish and intrepid demon-hunter!
Helen must make a choice: Save her reputation, or save the world.
London, 1812. Eighteen-year-old Lady Helen Wrexhall is on the eve of her debut presentation at the royal court of George III. Her life should revolve around gowns, dancing, and securing a suitable marriage. Instead, when one of her family's maids disappears, she is drawn into the shadows of Regency London.
There, she meets Lord Carlston, one of the few able to stop the perpetrators: a cabal of demons that has infiltrated all levels of society. Carlston is not a man she should be anywhere near, especially with the taint of scandal that surrounds him. Yet he offers her help and the possibility of finally discovering the truth about the mysterious deaths of her parents.
Soon the two of them are investigating a terrifying conspiracy that threatens to plunge the newly Enlightened world back into darkness. But can Helen trust a man whose own life is built on lies? And does she have the strength to face the dangers of this hidden world and her family's legacy?
Set in the glittering social world of the Regency upper-crust, the Dark Days Club is a supernatural adventure that introduces New York Times best-selling author Alison Goodman's Lady Helen Wrexhall—another heroine whom, like Eona, readers can take to their hearts.
---
What do you think about this review?
Comments
No comments posted.

Registered users may leave comments.
Log in or register now!