"Our young nature heroes on the next leg of their wild cat trail"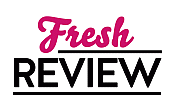 Reviewed by Clare O'Beara
Posted March 11, 2016

Second in the series about Suki and Finch, the exciting adventure continues as two young students track down the world's wild cats both large and small. Travelling through Asia, they are watched by the EYE OF THE DRONE. This graphic novel is really well illustrated by Muhammad Tauhidul Iqbal Sampad, with three-D effect characters in pictures of stunning landscape and beautiful wildlife. The author Rebecca Merry Murdock has put together another riveting adventure and plenty of nature facts.
The cover shows our two heroes, with their bobcat friend and falcon friend, running on the Great Wall of China as a spy drone hovers behind them. How did they get there? In the first book we saw that the students signed up for a world tour to count and study wild cats, beginning in North America and Canada. Then they moved west to Asia. This book covers Russia, Mongolia, China and Nepal. From the surprising start on the frozen river Volga in Moscow, the duo will have to travel to forest land–we are told Russia has the greatest amount of global forests. But poor Finch has caught flu and it's winter. Meanwhile we see a spy satellite put into orbit by a giant corporation that wants to buy up huge amounts of timber land around the world to exploit the wood, and plant oil palm trees instead. These kinds of firms have no love for nature conservation heroes like Suki and Finch.
The Siberian woods turn up a handsome Eurasian Lynx, and the other cats spotted on this leg are the huge Siberian or Amur Tiger, the Snow Leopard, the Asiatic Golden Cat and in Nepal, the tiny Pallas's Cat. But while Suki and Finch are spotting cats, who is spotting them? Soon they are in big trouble.
The next book will take us to Southern Asia including Japan and the Philippines. Don't know about you, but I can't wait. EYE OF THE DRONE is a thrilling read, which will suit any young people who want to know what is going on in the world and just how endangered the remaining wild cats have become.
SUMMARY
Suki and Finch arrive in Moscow on a cold winter's day. Following a setback they finally travel east to look for Eurasian Lynx and Siberian Tigers. Parts of the Russian forest are being destroyed by illegal logging. Suki and Finch devise a plan to protect the trees - home to the cats and other wild animals. Their activities attract the attention of K-POG, the transnational company who wants global domination of all forests. K-POG has spent billions on surveillance, including satellites and armies of drones. Will Suki and Finch be able to escape detection? Will they be able to continue their quest to protect wild cats and their forest homes?
---
What do you think about this review?
Comments
No comments posted.

Registered users may leave comments.
Log in or register now!