"A nerve-wracking thriller full of twists!"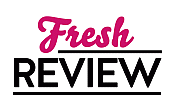 Reviewed by Magdalena Johansson
Posted March 8, 2016

Thriller | Thriller Crime | Suspense
Jeffery Deaver is back with THE STEEL KISS, the twelfth book in his Lincoln Rhyme series. Amelia Sachs is after a brutal killer, but she has to let the suspect escape when a freak accident with a malfunctioning escalator happens. Soon Amelia and Lincoln realize that the incident may not have been an accident. Could there be someone out there who is turning common production into murder weapons?
It's been a while since I read a Lincoln Rhyme book; I have actually missed reading the two previous books in the series. But nerveless, it felt really good to return to this series since I like the main characters so much. There is some friction between Amelia and Lincoln in this book. She is upset that he has quit the force to work as a teacher, and she also has some personal problems with her mother being ill. Lincoln has taken on a Juliette Archer as an intern, and I was a bit worried Deaver was setting up this to be some kind of love-triangle. And, then Nick Carelli, Amelia ex-boyfriend showed up in the story, and I was really worried this would turn into a love drama. But I needed not worry. THE STEEL KISS is a Deaver book, and he know what he is doing
At first, I thought the story was kind of okay. Amelia's case and Lincoln trying to find out how the escalator malfunctioned so that they could have a case for the widow was interesting. However, I wasn't that interested in Nick's POV in this book as he tried to clear his name. But see, all this was just a ruse Deaver was setting up. Everything started slow, and then the story starts to get more and more intense and WHAM the first surprise happened, and the next, etc. I lost count of how many surprises it was in the end. But, let me tell you nothing is as it seems. I thought I had everything figured out. Then something happens, and I realized I definitely didn't have everything figured out.
THE STEEL KISS turned out to be great; one of the best I have read by Deaver, and trust me those two I've missed in this series I do want to read quite badly now. I would say that THE STEEL KISS is a book you could read as a standalone. Enough is explained about Lincoln Rhyme and Amelia Sachs and their history together that there shouldn't be any problems getting into the story. However, it's such a great series I recommend starting from the beginning with THE BONE COLLECTOR!
SUMMARY
New York Times bestselling author Jeffery Deaver returns with his next blockbuster thriller featuring forensic detective Lincoln Rhyme.
Amelia Sachs is hot on the trail of a killer. She's chasing him through a department store in Brooklyn when an escalator malfunctions. The stairs give way, with one man horribly mangled by the gears. Sachs is forced to let her quarry escape as she jumps in to try to help save the victim. She and famed forensic detective Lincoln Rhyme soon learn, however, that the incident may not have been an accident at all, but the first in a series of intentional attacks. They find themselves up against one of their most formidable opponents ever: a brilliant killer who turns common products into murder weapons. As the body count threatens to grow, Sachs and Rhyme must race against the clock to unmask his identity--and discover his mission--before more people die.
---
What do you think about this review?
Comments
No comments posted.

Registered users may leave comments.
Log in or register now!