"Quirky characters, ghosts, and a darned good mystery!"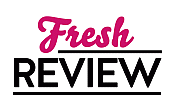 Reviewed by Debbie Wiley
Posted March 8, 2016

Mystery Cozy | Mystery Amateur Sleuth
Maddie Kosloski is happy to be back at home in San Benedetto with her best friends, Adele Nakamoto and Harper Calderelli, although she wishes the circumstances were a bit different. Adele has plans to open a tea room but there's just one catch—she someone needs to run the Paranormal Museum adjoining it. With Maddie at loose ends after being fired, Maddie finds herself as the reluctant proprietor of the town's Paranormal Museum. Unfortunately, things worsen when a woman is found dead in the building and Adele is the primary suspect. Can Maddie uncover who the real killer is?
I love the characters in THE PERFECTLY PARANORMAL MUSEUM! Kirsten Weiss creates the sort of characters you'd love to hang out with for a few hours. From Maddie and her two best friends to the sexy biker next door, each character has their own distinct voice. Maddie, however, is my favorite character as she is loyal, determined, and realistic. She sticks to her ethics, even when it costs her personally. She's the perfect heroine for a cozy mystery, and I love watching her untangle all the clues and red herrings to determine who the real murderer is in San Benedetto.
The Paranormal Museum is packed with all sorts of creepy things, and I love seeing Maddie explore and inventory the museum. I particularly like the ghost story involving Cora and her conviction for killing her husband as it adds a hometown feeling to a museum filled with rooms such as the Creepy Doll Room and the Fortune Telling Room.
I really hope THE PERFECTLY PROPER PARANORMAL MUSEUM is the start of a new series. I love everything about this book! The characters are just quirky enough to be fun and the Paranormal Museum itself is full of all sorts of odd stories and unusual items. And besides, who can't help but love a cozy mystery with a cat named GD due to his ghost detecting abilities? Kirsten Weiss has a winner on her hands with THE PERFECTLY PROPER PARANORMAL MUSEUM!
SUMMARY
A Perfectly Proper Murder
When Maddie Kosloski's career flatlines, she retreats to her wine country hometown for solace and cheap rent. Railroaded into managing the local paranormal museum, she's certain the rumors of its haunting are greatly exaggerated. But then a fresh corpse in the museum embroils Maddie in murders past and present, making her wonder if a ghost could really be on the loose.
With her high school bully as one of the detectives in charge of the investigation, Maddie doubts justice will be served. When one of her best friends is arrested, she knows it won't be. Maddie also grapples with ghost hunters, obsessed taxidermists, and the sexy motorcyclist next door as outside forces threaten. And as she juggles spectral shenanigans with the hunt for a killer, she discovers there truly is no place like home.
---
What do you think about this review?
Comments
No comments posted.

Registered users may leave comments.
Log in or register now!