"A new appreciation for bulls"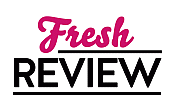 Reviewed by Sandra Wurman
Posted March 1, 2016

In HIS KIND OF COWGIRL, Karen Rock takes on the bull market. Well we're literally talking about bulls here. Karen Rock did some amazing research to create a world few people know anything about. Sure most of us have seen a rodeo, perhaps at a fair or on television. But Karen Rock takes us behind the scenes, and it is fascinating. I truly can't believe how she opened my eyes to a whole new experience. HIS KIND OF COWGIRL is a sensational western romance with a new twist. One that is totally captivating and exceedingly entertaining. It's an old story—once burnt twice shy. Claire is finally starting to consider herself a survivor. She survived her heart breaking when Tanner, the man she loved, walked seemingly so easily out of her life. Pregnant and deserted—that's how Claire felt even if realistically she had to admit Tanner was unaware of her condition. He left to go back to his real love, rodeo life and riding bulls. And that's all Claire considered important.
When her close friend Kevin picked up the slack and void left by Tanner's absence, Claire felt lucky and blessed and ultimately fell in love with her new husband. Kevin was a prince in a manner of speaking. Claire had always held part of his heart and wouldn't hesitate claiming this woman he loved and the baby she carried.
Both Claire and Kevin looked forward to the day when his military obligation was over and the three of them could be together as a family. But plans have a way of getting disrupted as does life.
Now widowed, Claire and Jonathan are back at her father's ranch. Her father's health is in question, suffering from stress brought on by financial worries. Claire sees the only solution as selling the family ranch, settling all debts, and relocating her father to someplace appropriate for his age especially with his health.
But her father has other ideas, which include asking Tanner to help run the ranch and hopefully come up with ideas to save it. Problem is he neglected to tell Claire.
The bulls raised on the family ranch were not the only stubborn varmints around. Between Martin, Claire, and Tanner it's hard to figure out who is the most stubborn. It may not be a rodeo event, but there is definitely a big prize at stake.
As a huge western romance fan it's no wonder I was attracted to this newest story by Karen Rock. HIS KIND OF COWGIRL is quite succinctly my kind of book. Karen Rock is a very versatile author whose list of books covers a wide range of topics and scenarios. I've had the pleasure of reading prior books by this writer and look forward to many more.
SUMMARY
Would he still love her…if he knew?
Tanner Hayes smashed Claire's life to pieces when he chose the rodeo over her ten years ago. And now he'd wrecked her truck! Fantastic. She'd lost her husband, the family ranch was mired in debt, her father was recuperating from a stroke and her son was being bullied. Why not throw a reckless bull rider into the mix?
All she'd wanted was a safe, stable life. But with Tanner back in town— and staying on her ranch—nothing was safe, or under control. Not the feelings she'd fought so hard to forget. Not the son she was determined to protect. And certainly not her long-held secret…
---
What do you think about this review?
Comments
2 comments posted.
Re: A new appreciation for bulls

Wow! Thank you, Sandra. This is a beautiful review that
I'll never forget <3
(Karen Rock 7:26pm March 2, 2016)
Good job on the review Sandra. Makes me want to read the book.
(Greta Picklesimer 7:29pm March 5, 2016)
Registered users may leave comments.
Log in or register now!