"A reading treasure of heartfelt and bittersweet short stories of love and life!"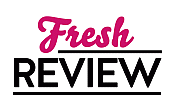 Reviewed by Audrey Lawrence
Posted March 1, 2016

Women's Fiction | Contemporary
You cannot imagine the thrill I experienced when I finally got my hands on a new book by one of my all-time favourite writers and so beloved by many, many fans around the world. When I eagerly opened and read the introduction to Maeve Binchy's A FEW OF THE GIRLS, it was as if she had died twice. Of course, I immediately recalled reading the newspaper about the passing of this so famous Irish author in 2012, but in my haste to read anything by her, I had forgotten. Thankfully, loving hands have pulled together and edited this wonderful collection of short stories Binchy had written but had not published during her lifetime, as her focus was on her wonderful books.
A FEW OF THE GIRLS definitely does not disappoint, and I relished reading the various stories; some totally new and some that reminded me of settings and typical characters in her many wonderful books of friendship, love and life in Ireland.
Binchy has this peerless ability to bring to vivid life a slice of Irish life, which is so authentic and realistic, yet, totally universal in bringing to light the emotions that colour each unique situation so we all feel it in our own hearts. The stories in this wonderful collection in A FEW OF THE GIRLS reflect back our own feelings and concerns. For example, just read "The Mirror" to see what and who gets reflected in life.
While I do love novels much more than short stories, I reveled in these intriguing stories. Sometimes, I read for hours at a time and others just one at a time as I savoured the message. To find out how kids gather and make their own assessments is piquantly noted in "Afterthought" and "The Custardy Case". To hear their wisdom, read about Martin, a young teen, in "Be Prepared".
Many of Binchy's stories seem sweet on the surface, but most often there is a bitterness or sadness underneath. This is so well done in "The Consultant Aunt" and "Audrey".
I definitely would recommend A FEW OF THE GIRLS to anyone who loves a good human story featuring love, life, or just getting on. Some will zing to heart and all have a message. Binchy has a tendency to favour a few names for characters and in different short stories they are not always connected, so just treat each story on its own. As an ardent Binchy fan, I loved this book and relished getting to read more of her wonderful writings. I am sure many of her worldwide fans will feel the same. If you are new to Binchy, you are blessed with reading A FEW OF THE GIRLS; now, you have her wonderful novels to read! A FEW OF THE GIRLS is a reading treasure! Enjoy!
SUMMARY
A new collection of stories previously unpublished in the United States by beloved and best-selling author Maeve Binchy
From Maeve Binchy's earliest writings to the most recent, her work is filled with wisdom and common sense and also a sharp, often witty voice that is insightful and reaches out to her readers around the world and of all ages. Whether it is one of her best-selling novels or a short story, Maeve shows us that times may have changed, but people often remain the same: they fall in love, sometimes unsuitably; they have hopes and dreams; they have deep, long-standing friends whose secrets are shared; they go on holidays and celebrate new jobs . . .
A Few of the Girls is a glorious collection of the very best of her short story writing, stories that were written over the decades—some published in magazines, others for friends as gifts, many for charity benefits. The stories are all filled with the signature warmth and humor that have always been an essential part of Maeve's appeal.
---
What do you think about this review?
Comments
No comments posted.

Registered users may leave comments.
Log in or register now!