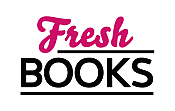 Summer Reads are HOT in July!
"The boy who didn't want to be Amish wants an Amish father"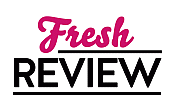 Reviewed by Clare O'Beara
Posted February 24, 2016

Inspirational Amish | Inspirational Romance | Romance Series
Anyone who has been following the delightful Amish romance tales from author Emma Miller will be thrilled to find another in her The Amish Matchmaker series. The long hours of farm work and the need to use all the daylight tend to trap people into the work cycle. Especially when they don't use electricity or cars. Finding A HUSBAND FOR MARI is a specialist task.
Mari Troyer had been working an assembly line in Wisconsin, barely living, but now the plant has shut in winter and she can't pay for heat. Time to move. Like many young women raised honest, she was naive, and that has left her with a son, now nine, and no means of support. If it wasn't for her cousin Sara Yoder inviting her to come and stay in Delaware, she would be in a very bad way. She can't buy her son Zachary electronic toys, and he's having trouble at school. But Zach doesn't want to go. Amish people dress strangely, speak Deitsch and act differently. How will they cope?
Sara Yoder, who featured in a previous book, is a fiftyish widow and a force of nature. She provides rooms for young people who want to move to the community and make a match. One of the few who didn't criticise Mari, Sara makes a home for the little family. A job in a butcher's shop is waiting, as Mari can deal with both Amish and English customers and methods. The girl dresses plainly, wanting to fit in, but she's soon the subject of attention from local people, including the team of carpenters building an extension to Sara's home. One of them, James Hostetler, has four nephews so he knows what boys are like. Maybe this, and learning carpentry, is what the unhappy Zach needs.
I love the coat swap, an ideal way for mothers to get gently-worn coats for growing kids. In fact, kids are just accepted here, and there are so many lively, well-fed youngsters one more hardly matters. It's different from Mari's home area where the deacon told her she could not keep her child if she wanted to stay. I think this shows us that while each group interprets teachings in their own way, a little humanity goes far. Acceptance of a non-baptised outsider girl into the family however is another matter, as we see. But Zach, who is a well-written, fast-learning character, takes matters into his own hands. A HUSBAND FOR MARI is a terrific read and will delight lovers of realistic romance.
SUMMARY
Back to Amish Country
Struggling single mother Mari Troyer decides to move— temporarily —to the Amish community of Seven Poplars. With a place to stay and a good job, Mari soon fits right in with the warm, welcoming Delaware residents. But when her son asks a matchmaker to find Mari a husband, Mari worries that the handsome builder who's become the boy's father figure can never be her intended.
James Hostetler requires a wife as committed to the Amish life as he is. Need brought Mari to Seven Poplars, but maybe love and renewed faith will make her stay forever.
---
What do you think about this review?
Comments
No comments posted.

Registered users may leave comments.
Log in or register now!