"A tantalizing Highland tale of magic, danger and passion."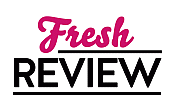 Reviewed by Linda Green
Posted February 23, 2016

Romance Time Travel | Romance Paranormal
In thirteenth century Scotland, Ronan Sutherland knows he is close to holding the key to his entire future. Cursed by evil before he was even born, Ronan, alongside his mother and mentor Graham, has suffered greatly for the last three centuries. But if Mairi Sinclair is the woman from the prophecy, she can save him and finally set them free. There is only one problem—where is she? Ronan must prepare to retrieve his woman and he is determined not to fail.
Although a time-runner like the other women in her family, Mairi Sinclair does not want to return to the past. She is happy here in the twenty-first century, helping anyone she can. But as Granny sends urgent requests for her to return, she cannot help but feel guilty. And her life gets a lot more complicated when she injures a beautiful dog and meets the sexiest Highlander she has ever laid eyes on. With secrets, mistrust, and a deeply passionate connection, can Mairi and Ronan overcome their own issues of trust in time to face the evil threatening them?
MY TEMPTING HIGHLANDER by Maeve Greyson is the third novel of the Highland Hearts series, and once again Ms. Greyson has effortlessly transported me into this magical world filled with passion and danger. Ronan is caring, loyal and determined, but he struggles with opening up to Mairi for fear that she will reject him. Mairi has been hurt before and does not trust easily, but she has never known passion like this. But as they struggle to find their footing with each other, an ancient evil has returned to seek revenge. With danger, excitement, sizzling heat and moments of laughter, MY TEMPTING HIGHLANDER by Maeve Greyson is the ultimate Highland romance, and I highly recommend the entire series!
SUMMARY
Cursed to live forever with neither wife nor child, Ronan Sutherland has watched all he cherishes turn to dust—more than once. For hundreds of years, he's been trapped behind the mists of Loch Ness, hoping to identify the one woman who is prophesied to break the spell. Now, at last, the fates have aligned, and he's being sent into the future to fetch her. After a single glimpse, Ronan knows he's been waiting all his life for this passionate woman.
Unlike her time-traveling sisters, Mairi Sinclair is perfectly content to remain in the present. As a hospital nurse in Edinburgh, she cherishes the opportunity to put her gift of healing powers to good use. But everything changes the morning a mysterious wolf darts in front of her car. Touching the wounded creature's tawny coat, a tingle surges through her. Yet when she returns with aid, Mairi is shocked to find instead a man with broad shoulders and fire in his eyes—a man who tempts her to unleash the animal within.
Excerpt
Prologue

Ronan shifted in the saddle, wishing for the thousandth time his heritage had been different. What would life have been like if he hadna been cursed whilst still in the womb? A great deal shorter. His bitter laugh misted in the cooling air of the early evening wood. Born in A.D. 900, the curse had accompanied him through three centuries searching for the one prophesied to set him free.

Damn his father—victim to an evil-hearted temptress. Old Domnall had descended from the royal house of Alpine, king in fact, and he'd found a rare exotic beauty to take as his wife. Not only did the woman's looks cause men to stop and stare, 'twas rumored she possessed chilling and unexplainable powers. As it turned out, the tales were not rumors at all.

After a few short years of marriage, Domnall discovered his wife's many talents didn't include giving him the one thing in life he truly desired: an heir. The self- professed witch and high priestess to the mighty Fates was barren. So Domnall took another to his bed and bade his mistress give him a son. Ronan's mother, Iona, the King of Alba's favored leman, adored her king and would grant him anything within her power.

Unlike Domnall's wife, Iona conceived quickly. The king was overjoyed and swore to embrace the illegitimate spawn as his rightful heir, for the child surely had to be a son. His queen's jealous rage knew no boundaries. The day she learned of Ronan's conception, the sky darkened with black lightning-filled clouds and all the land rolled and shook with her anger.

Ronan urged his mount to a faster pace as his mother's whispered recounts echoed through his mind. Iona had told him of the ear-splitting boom that had rattled the mountains one last time before all fell silent. Tears always broke his mother's voice when she told of the unseen claws forcing her down to her hands and knees. Many a time, with a hopeless whisper into his thoughts, Máthair had recounted the terrible pain as her body shifted and changed into the form of a great white wolf.

Ronan remembered the witch's curse as though he'd heard it firsthand. How many times had his mentor, Graham, and Máthair told him how the dark sorceress had cackled with glee as she had pointed at the wolf and claimed that Ronan's mother had finally taken the form of the worthless bitch she truly was?

Then the evil one had proclaimed that Domnall would die within the next year, childless but for the bastard cub that the wolf Iona carried in her womb. The royal line would die out until the day the young wolf cub discovered how to shift into the form of a man and find the woman possessing three specific qualities: lightness of step, a soothing touch, and sight for the unseen.

If the man able to shift into a wolf at will found such a woman and married her, the curse would be broken and all would be set a'right. But if he erred and chose the wrong mate, his wife and any child she attempted to bear him would die within a year of their ill-fated union.

A grumbling roar thundered to his left and the sound of snapping tree trunks and branches followed. Ronan shrugged his heavy wool mantle looser about his throat and urged his horse onward. Graham had insisted on escorting them to the farthest boundary the curse allowed the mentor to go. The protective mists surrounding Draegonmare—only passable if one knew the ancient words to part the fog: a mundo ultra, a world beyond—grew thin this far from the loch so Graham dared not risk taking to the sky. Pure grace by water, soft as a melody by air, the dragon Graham wallowed worse than a mired cow when it came to walking across thickly wooded land.

Twenty-one summers of age and full of himself, Graham MacTavish had been mesmerized by the spectacle when King Domnall had ordered his crazed wife drowned in the loch for her evil doings and witchery. Head held high, arms lashed to her sides, and dark curls whipping about her naked body, the enraged queen was the most intoxicating beauty the lad Graham had ever seen. The conniving temptress perceived the young man's interest and in one last attempt to save herself, she entered his mind, whispering all the erotic pleasures she'd teach Graham if he would but save her.

Graham nearly stepped forward, but as the rope swung the witch out over the water, his flesh grew cold at the hideous reflection the condemned woman cast across the water's surface. The beautiful witch's truly hideous form —the blackness of her heart and soul—was revealed by the pure waters of Loch Ness. Flinching, Graham turned away.

Before the queen's head disappeared beneath the waves, she cursed Graham to become a creature even more horrendous than the reflection he'd seen and be bound to Ronan as they wandered through eternity searching for the one woman to break the curse. Dragon by day, man by night, Graham guarded Iona the wolf and her cub and later mentored Ronan when he learned to shift into a man.

"What a trio we are: wolf, dragon and . . ." Ronan bit back the word. Shifter. He sat straighter in the saddle, raising one hand in farewell as his mount broke through the last of the boundary mists. "May the gods favor us this time, my friend. Pray Mairi Sinclair is the one."

Graham saluted with an exploding volley of flames above the treetops then rumbled, "Let it be so."

"Aye, lad. Let it be so. To MacKenna Keep."
---
What do you think about this review?
Comments
No comments posted.

Registered users may leave comments.
Log in or register now!